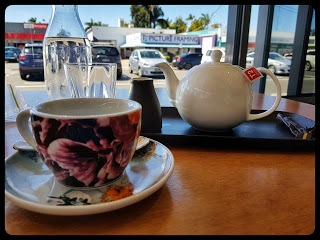 Located on Evans Avenue, in North Mackay.
This little cafe is a nice treat, for both the food and ambiance. For a small cafe it certainly is of Restaurant quality.
Being a huge brunch fan, I was not disappointed by the home made Hollandaise Sauce and my eggs were cooked perfect. Sorry no photo for this one as it came out just in time to fix my hunger pains. lol.
The staff were friendly and quick. The tables were clean and they even bring water without asking. Great reflection on the company that the staff are trained well and are on top of everything, even on a day that seamed a little hectic. Noticed they were out of a few things being asked for by previous customer to me. Shows that if you have a favourite item at this venue you will need to get in early.
Parking is easy as there are rows of parking out the front, center of the road and across the road.