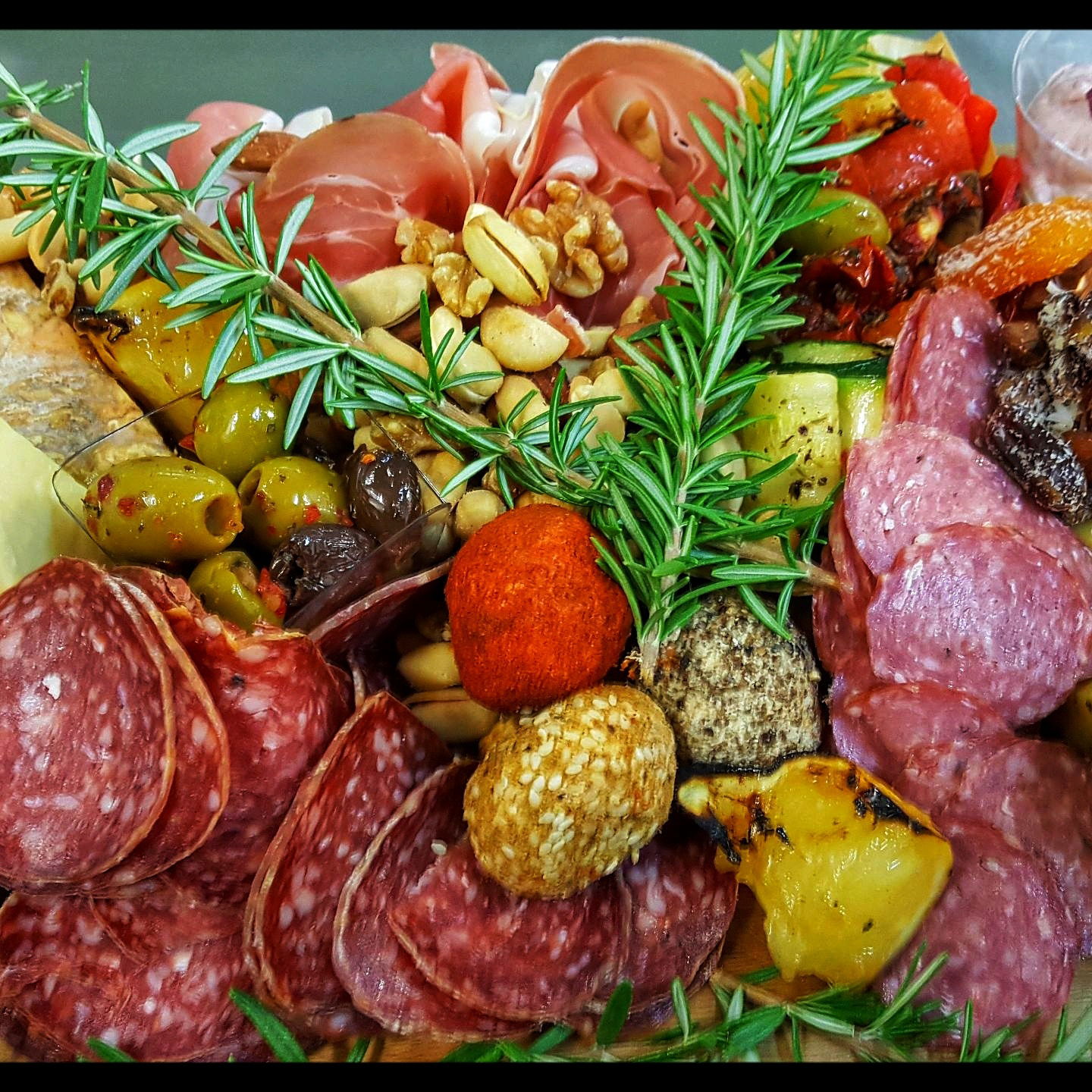 Antipasti Style Grazing

We are heading into what most people call "the Silly season"... with Spring Carnival and Christmas fast approaching you start thinking of the events you need to plan for... how much food do you need to Cater for and who to invite.
Once you have worked out the how and whos you are left with "OMG...what food am I going to serve and how will I present it?"
ChefNade is on hand to assist with all your Catering needs throughout the rest of the year but if you are wanting to tackle things yourself this year then the next question is To Platter or Not to Platter.
The more dietary demands and fussy food eaters we have the more unlikely we are to ensure all our guests will be happy.
Plattering up food can give variety and presentation but with the Gluten Free, Vegan and Vegetarian sect then bunching their food needs with the mouthwatering meat options may not go down to well.
Grazing Tables are quite easy to set up ... you can theme the table to suit your event (Christmas decorations etc).... and ensure that all the dietary are up one end of the table and meat up the other end of the table.
Ensure that any foods that are delicate with heat (can go off really easy) need to be packed onto a cold tub or iced tray.
Safety must come first.... especially in the hot seasons....avoid having anything sitting out longer than an hour and rotate foood on fresh plates or platters.
Arrange your foods so that they are presented with arrangements of colours, food types and ensure your bread baskets are well away from any allergy free foods to ensure no cross contamination.
To make the day run smooth fill the table at the start then rotate the food with fresh food every half hour or as required by depletion.
If in doubt order one of our Chefs to come and assist for the day or better still order your grazing adventure from one of our menus https://www.nutmegandpepper.com/catering-menu-diy/platters-grazing