When planning an event of any kind be sure to include a Charcuterie Platter for either as an Arrival Platter or Grazing.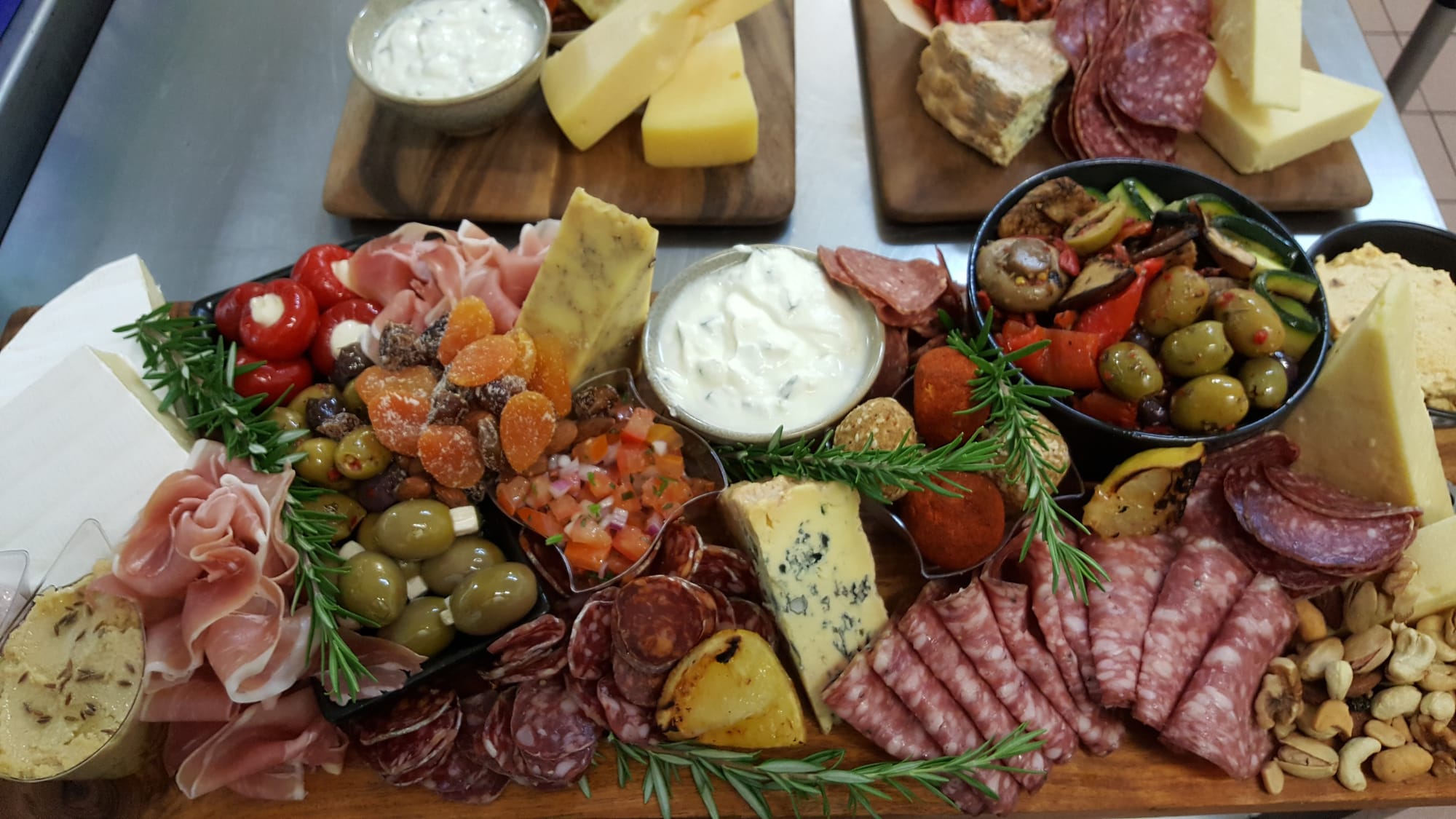 Not only does it look stunning and give your event a WOW factor but it also allow people to pick and choose what they feel like grazing on whilst enjoying your event.
Nutmeg and Pepper Catering can provide a tasty selection of Antipasto style Marinated Olives & Vege Selections, along with Local Sourced Cheese, Italian Deli Meat Selections such as Pancetta, Prosciutto and Supressa. Everything is lovingly arranged with dried Fruits/Nuts and Dips. Choose to have your Charcuterie Platter accompanied by a selection of Crackers, Gluten Free Crackers, Greek Pita, Lavosh, Bakery Bread or Croustini.
You may like to choose a large platter to share or if you are planning an event with groups of people outside of your family circle you can also choose to have our individual platter options.
Pricing starts from as little as $10 pp (if choosing to have as an arrival platter with a Main Course or Package)
Individual Platters from $19.95 pp
Large Share Platters from $24.95 pp
The ingredients used are all Organic (where possible) Locally Sourced and we will even include Vegan options, Gluten free options if required.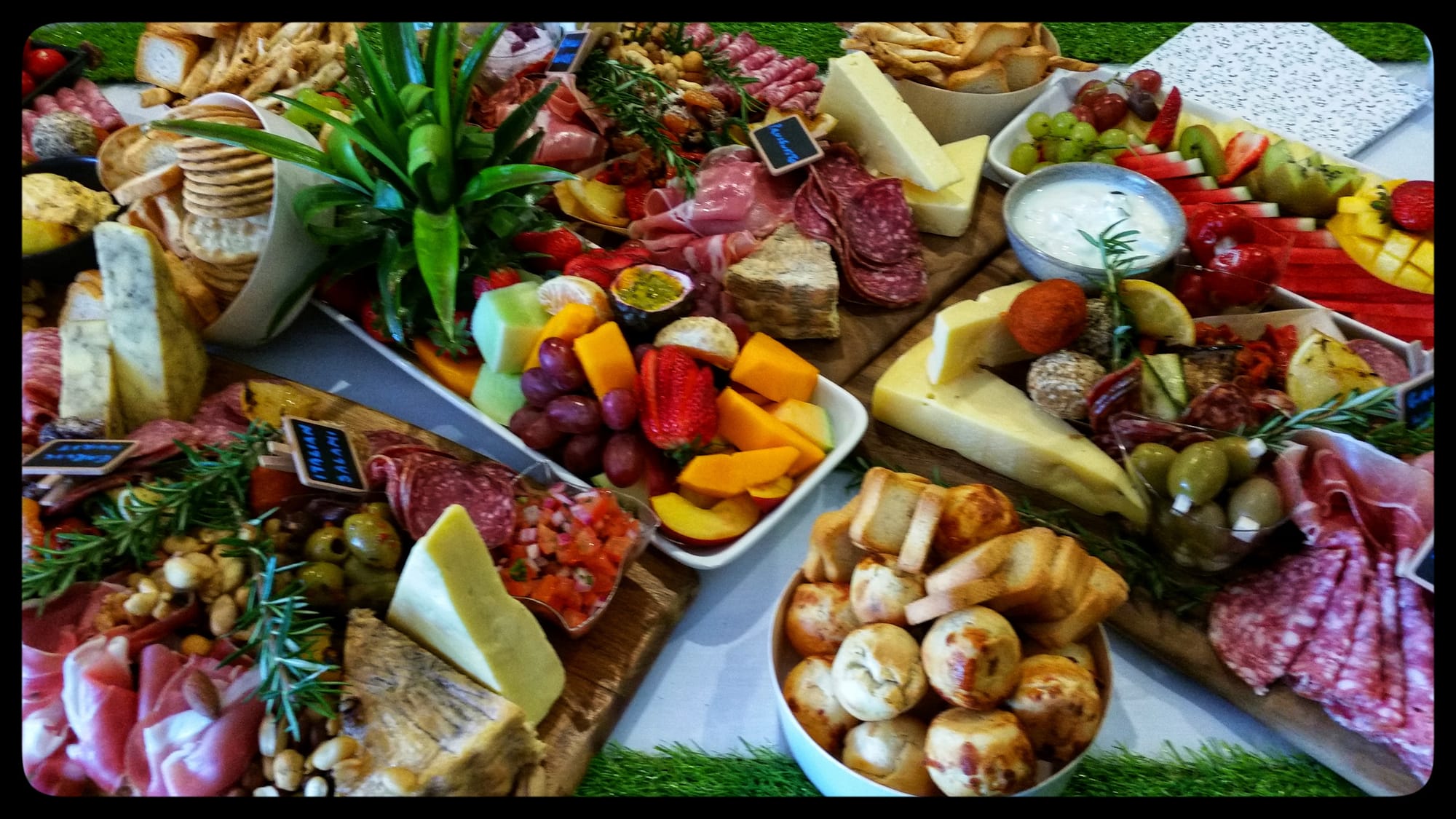 Above is our Full Grazing Experience for Melbourne Cup or other events... this one included Mini Damper, Seasonal Organic Fruit and Salad Selection.
You may even add on Seafood, Turmeric Chicken Platters and Dessert options... to suit your event needs.