Nutmeg and Pepper have a range of options when it comes to wedding Catering - this month we focus on our Arrival Platters and Grazing Table options.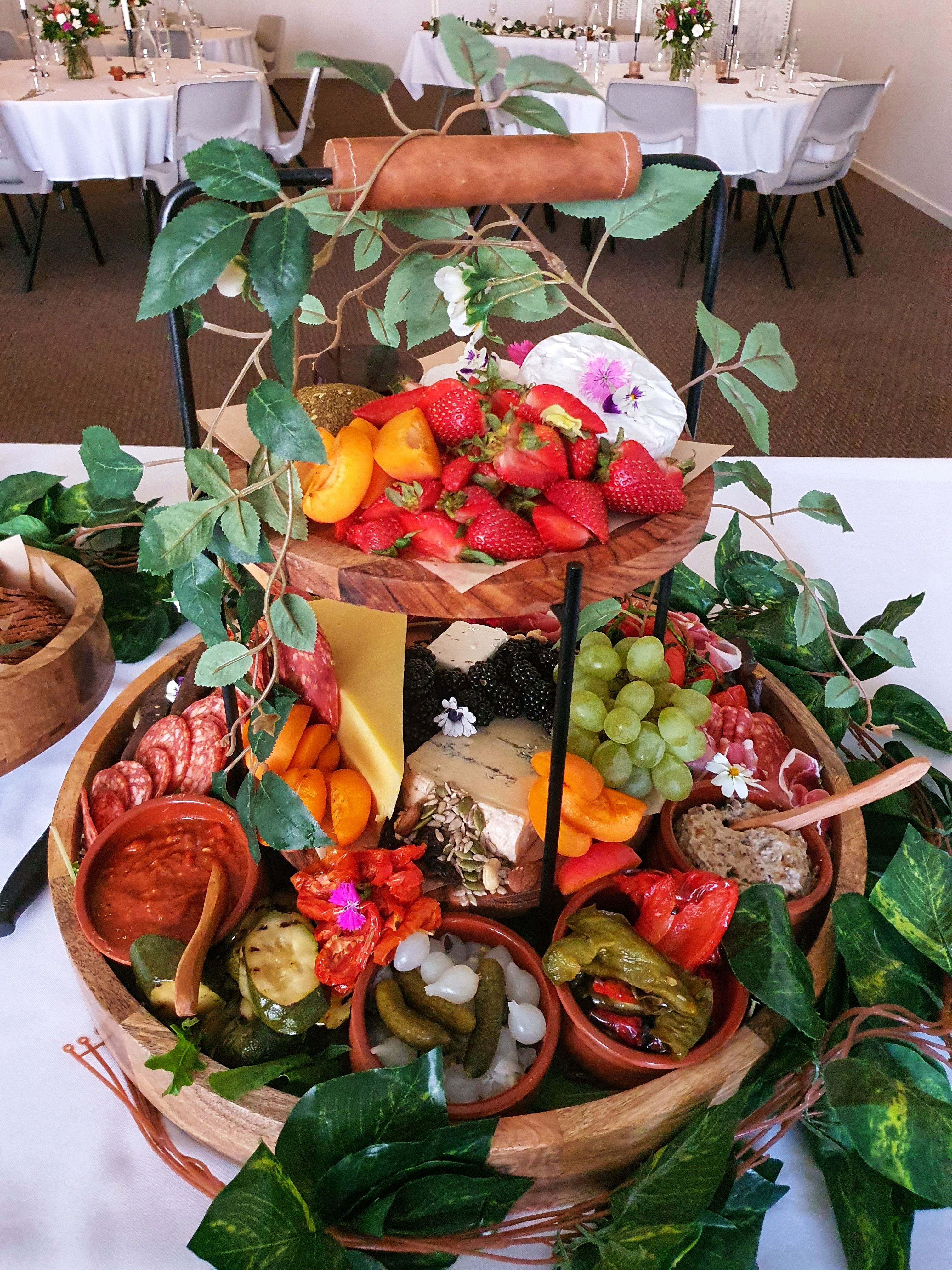 Nutmeg and Pepper utilise a combination of Italian Deli Meats, Baked Items, Local Sourced Cheese, Organic Fruit, Nuts, Seeds, Crackers, Handcrafted Dips and can provide a variety of dietary options such as gluten free, dairy free, nut free etc.
Are you one of our Brides that require a Full Vegan Menu or Full Gluten Free - no worries just let us know your wedding theme and colours and we will work in with your needs.
Our popular Arrival Platters start at $10pp + GST, when ordering with other Catering options or if you prefer a simple Arrival Platter with no options $19.95pp + GST.
The Arrival Platters are set out on our beautiful Boards and are filled with tasty Cheese, Dip, Antipasto and Fruit options. Baskets of Crackers and Gluten Free Crackers are provided as part of the package.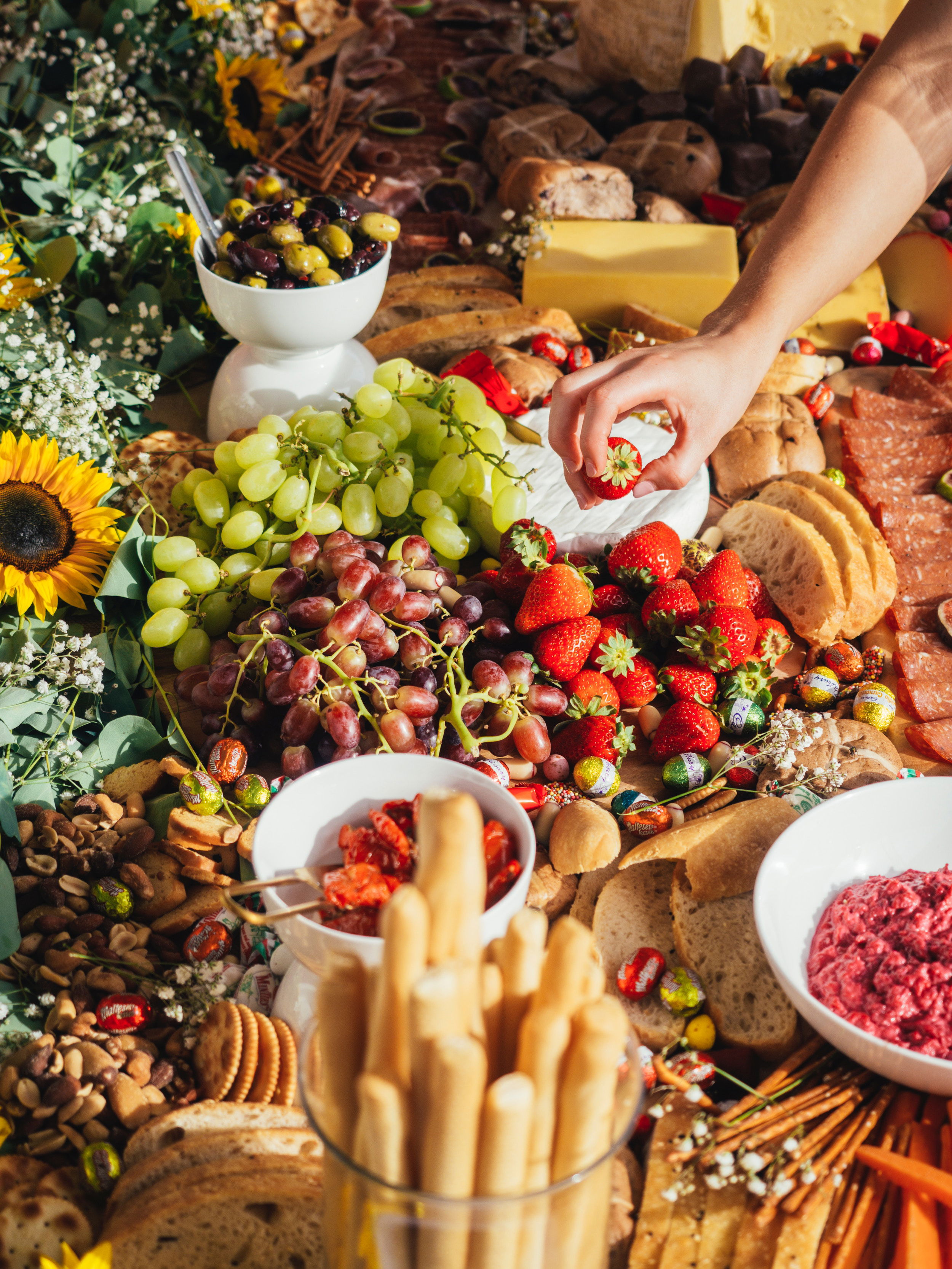 Unlike other companies that charge by the meter - our Grazing Tables are bespoke and are charged as a per person price. Depending on our simple or lavish you would like your grazing we will provide a bespoke price including all the beautiful herbs, edible flowers and condiments to make your grazing table as special as you can dream. We have had client request themes such as Rustic, Glitz and Glam, Colour of Choice, Farmhouse, Coastal Romantic etc.
For your Wedding Grazing experience - email us with a list of what you would love to see (large wheels of cheese, Chocolate fountain, Oyster Bar etc) and let your imagination run wild. We will provide quotes within a few days and if you are happy we will talk to you further about Event Space set up and any other requirements. Quotes are Free.
Below was a Budget friendly Farmhouse with Purple Tones