Whether you require a personal Chef to cook and serve or simply require meals or platters to be dropped to your business... Nutmeg and Pepper Corporate Catering options are for you.
Our latest boost in orders are for our Individual Boxed Lunches from $21.95pp ex GST - $28.95pp ex GST plus Delivery.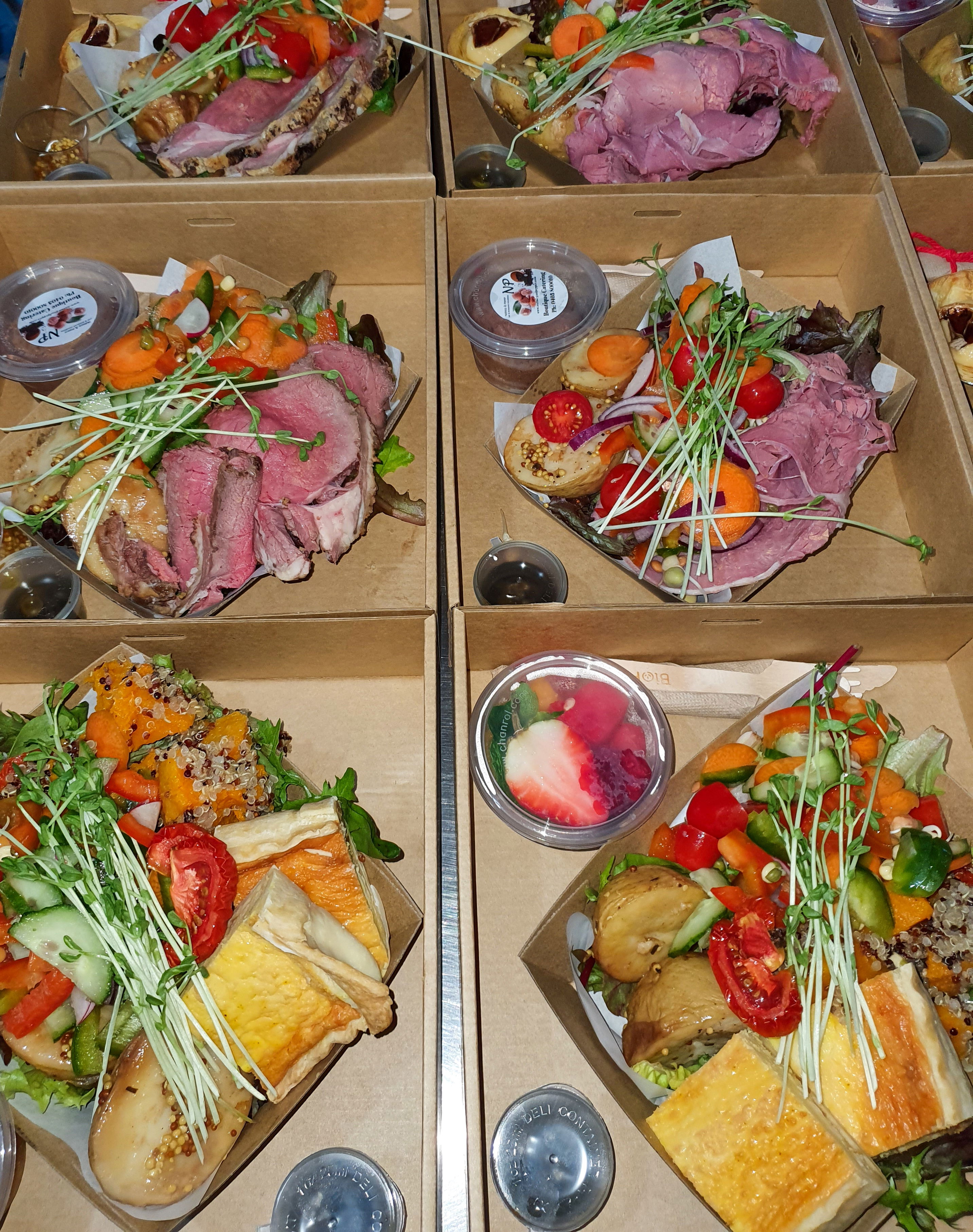 With fantastic daily Organic Salad Options topped with your choice for fresh sliced Leg Ham, Rare Roast Beef, Corned Silverside, Turmeric infused Chicken, Vegan Cheese, Vegetarian Caramelised Onion and Goats Cheese Tart or Simply Labneh.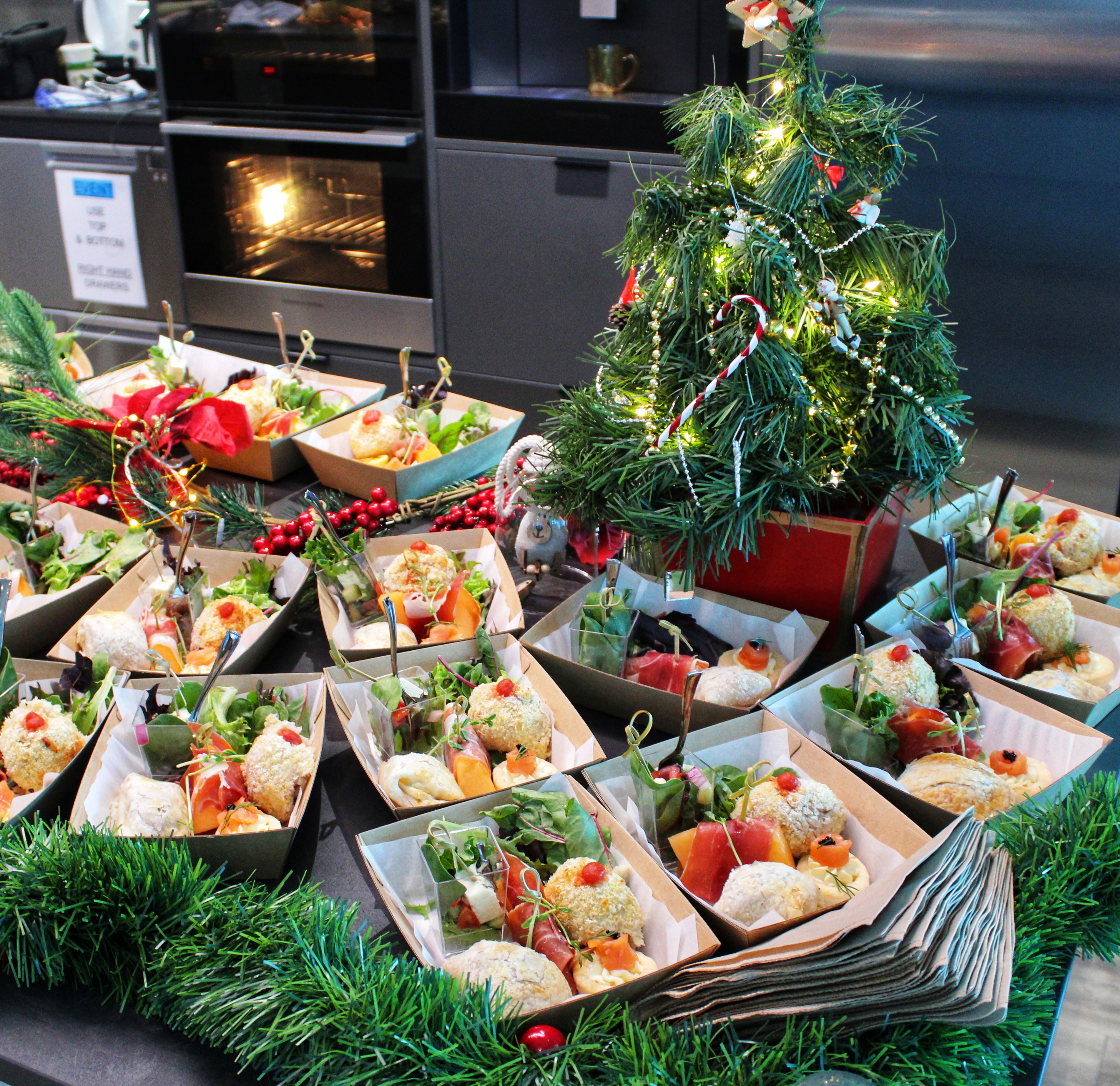 All Salad and Protein Toppers come with Dressing and Dipping Sauce on the side.
Or opt for our Deluxe at $24.95pp ex GST which includes a Sweet Treat of your choice: Organic Cacao Chocolate Mousse, Lemon Curd Tart or Organic Seasonal Fruit.
Hot Lunch Option: $28.95pp ex GST
Tasty and Hot Protein Topper options to go with your Organic Salad (minimum order of 10 pax per option) . Choose from Lasagne, Vegetarian Cannelloni, Chicken Skewers, BBQ Pork Skewers, Beef Kofta or Vegan Dukkah crusted Eggplant Skewers. Either have them cooked on site and served for an additional $90 per lunch service or have the hot items and Salad delivered as platters ready to serve.
Nutmeg and Pepper also offer an array of Platters including Vegan Cheese and Antipasto options. Deli Platters and our Organic Fruit Platters are a great way to increase attendance at lunch meetings and not to forget our tasty Sour Dough Sandwich lunches.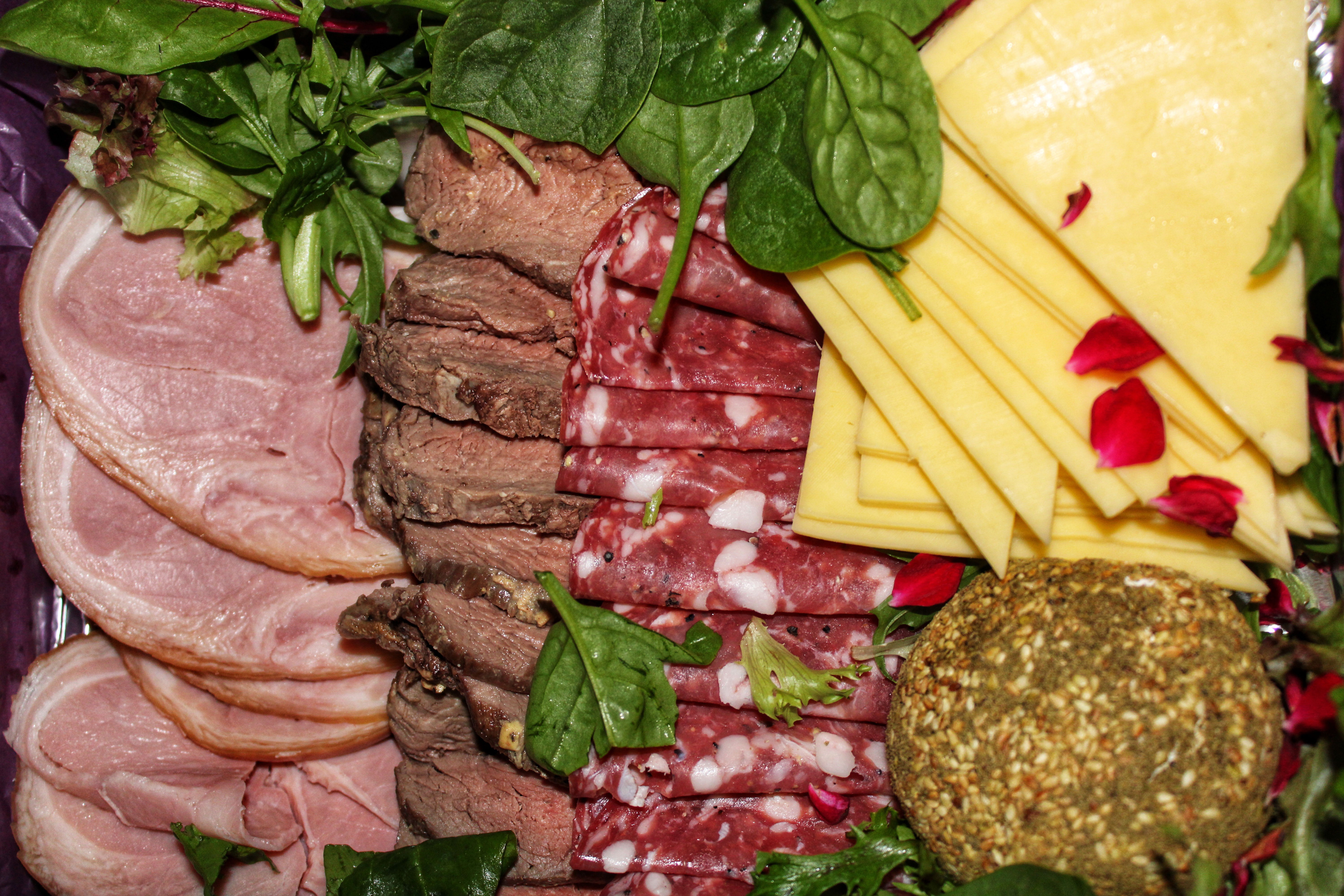 Want to know more? Call us today on 0403800010 or email orders@nutmegandpepper.com
Ordering Regularly? We can create a digital ordering form for your business with your regular ordered items so that all you need to fill in is required date and delivery time with how many of each option.