Are you tired of trying to find a safe way to have your event, meeting, party or gathering without stepping on the rules and boundaries associated with Covid 19.
Nutmeg and Pepper Catering have adapted the way we provide some of your Catering options.
As you may be aware, we have always provided, a DIY Catering option where we create/cook and deliver your food to your event/party/meeting.
But you may not be aware that we can provide an Individual Boxed Grazing and Meal option for your Adults and Kids Party/Events. Adults Grazing & Food Options available via our website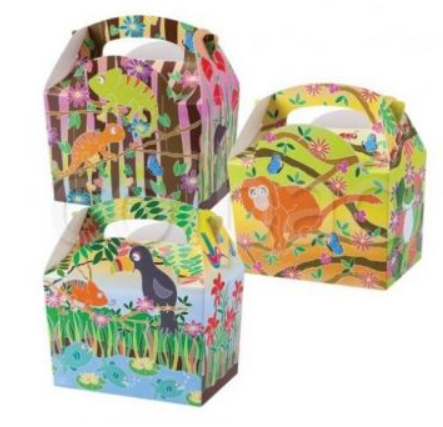 Our Kids Party Packs are filled with your chosen Food Options and delivered to your Party or Event up to 1/2 hour before service. Choose from healthy food options or a mix of savoury and sweet. Prices start from $14.95 per child plus GST and Delivery.
Choose a hot option that we deliver to you as a separate foiled pack ready to go into the oven then pop into your all ready set up Kids Packs... Choose from many different themes including
Kids Party Box
Kids Party Box
---
NEW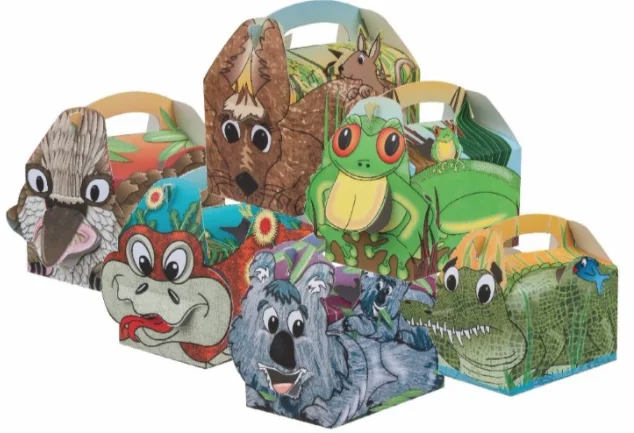 NEW

Pre Booked Parties Only - at least 1 week notice required to order desired box design Each Child receives a Themed Box which Contains: Juice Bottle, Wrap or Sandwich Seasonal Fruit, Sweet Treat & Toy Delivered Fresh to your party. Vegan, Vegetarian, Gluten Free Options Available Suitable for Kids Ages: 2 to 12
---
AU$
14.95
Delivery: Delivery Fee AU$20.00

Return Policy: Cancellations: As we are a Small Business and pay our Suppliers up front there will be no Cancellations allowed within 7 Business Days of the Event Date. We do however allow transfer of dates within 10 business days of your Event. Thank you for Understanding No Refunds are given after order is placed.

See More
---
THEME: *