When you think of creating the perfect cocktail party you need to take into consideration mood lighting, music, food and of course the perfect cocktail to make your event a success. Chef Nadene and Nutmeg and Pepper Catering provide a few hints on how to create the perfect Cocktail Party for your next event.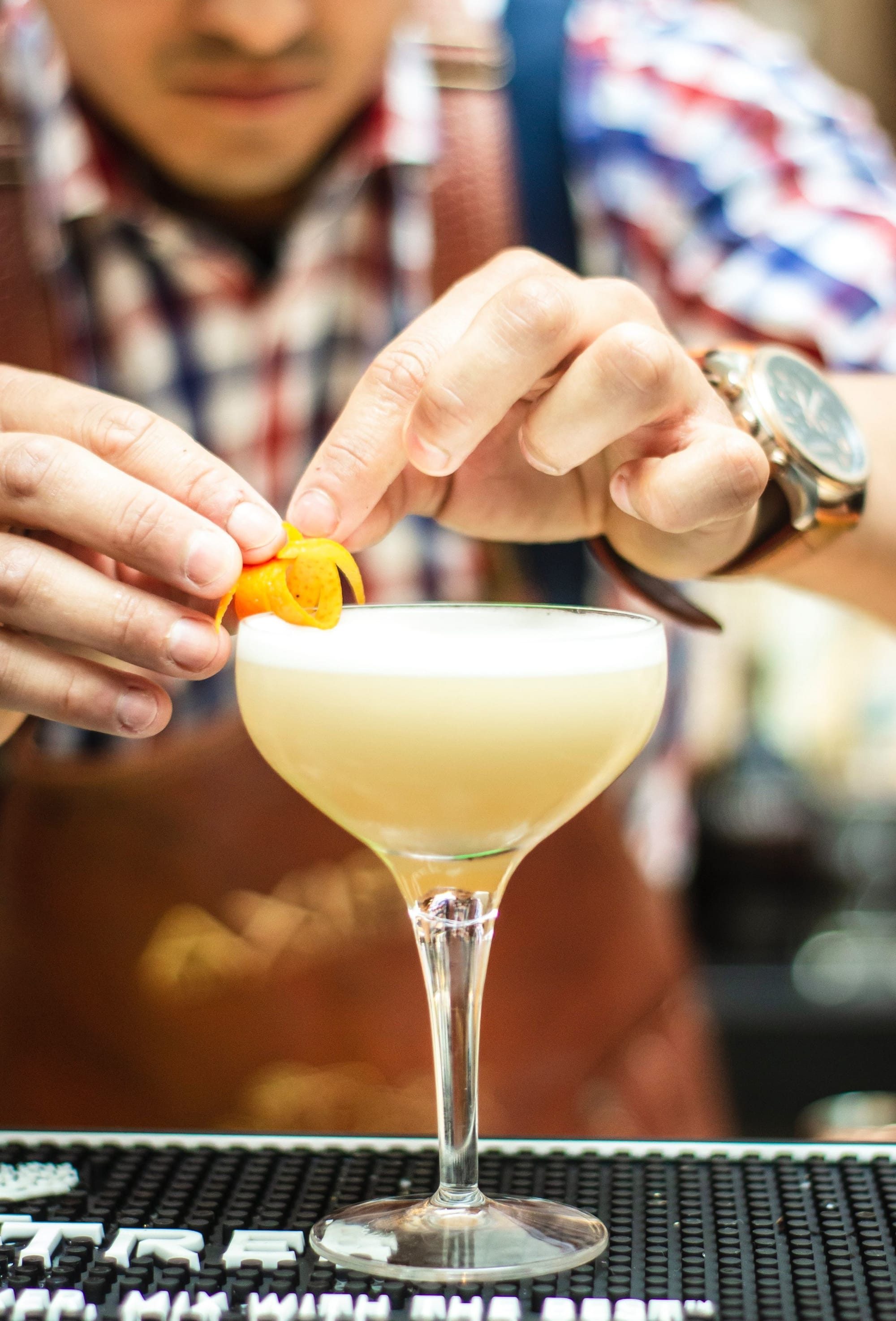 Lighting - if having your event inside and you don't have a dimmer switch on your lighting in the event space look at fake candles (non hazardous), dim light lamps or colour changing mood lamps. If having the event outside we say the more fairy lights wrapped around trees and posts the better. Topless Marquise structures are always great for hanging lighting from or if you are using Marquise to ensure there is a plan B in case of weather you have already given yourself the perfect light hanging feature. Glass Lanterns with fake candles inside can also be placed in and around the gardens for a non hazardous effect.
Alcohol/Bar/Beverage Service - If you are choosing a theme you may want to find a cocktail that suits that theme then grow your choices from there. Eg: You might want a Black Tie theme where everyone may wish to have Martinis and Gin Fizz. The best way to choose what Beverage is going to be right for your cocktail party can be easily solved by talking with our Mixologist from Little Rum Runner. Using our Seasonal Organic Fruit as a guide you may like to incorporate a more Seasonal choice.
Food - With over 60 Organic, Handcrafted choices of Finger Food, Nutmeg and Pepper Catering can provide the perfect pairing to suit your Cocktail Party Needs. Ranging from Vegan through to Premium local sourced Seafood. We also have a great Seasonal Selection along with our Annual favourites.
Guest Attire - you may like to set the tone by inviting your guests to dress for the occasion...we have seen a lot of different themes for Cocktail Party events but the best are always the Roaring 20s, Black Tie and Colour Themed.
Location - whether you hire an event space or have it at home you need to take into consideration parking, transport options, hire a bus to get everyone home safe, accommodation in case anyone needs to stay over night or locally if from out of town. If you choose to have your event at an event space find out what services they have on offer as far as transportation for your guests. You will also need to make sure you can use the food and beverage services of your choice and not restricted to the event space options. Nutmeg and Pepper Catering can provide a portable Bar and on site Catering option for any location as long as we have a power source.