Everywhere you look in your Supermarket, Grocery Store, Deli or Independent Food Stores there are shelves dedicated to Condiments. Jams, Pickles, Chutney, Relish, Dips, Sauces, Dressings, Marinated Vegetables and the list goes on... but most the time the products you find are full of preservatives, additives, high salt/alcohol content or worse maltodextrin.
Creating a perfect accompaniment to any dish or finger food requires a flavour balance but you don't want to offer something that is full of bad ingredients on a fresh handcrafted organic product.
At Nutmeg and Pepper Catering everything is handcrafted, organic and locally sourced which means the sauces, dips and other condiments need to be also. No need to compromise flavour or quality everything that you find on a shelf has a recipe or a more natural/better alternative you just need to find it.
Nutmeg and Pepper Jams are made monthly and from the best seasonal organic fruit paired with spices, vanilla or other special ingredients to give a unique flavour.
Nutmeg and Pepper also make their own special Relish which has over 7 different spices to make it flavoursome and able to be paired with many of our savoury food.
We also Char Grill, Marinate our own Roasted Eggplant, Zucchini, Capsicum, Semi Dried Tomatoes etc.
One of the best things about the Nutmeg and Pepper dips ... we do make them from scratch using the best local ingredients and offering flavour combinations that can be changed to suit the event style.
Nutmeg and Pepper love to produce Mediterranean, Middle Eastern and French Style foods and sourcing new ingredients from those parts of the world are what makes our products jump out and be noticed ... familiar names but different flavours.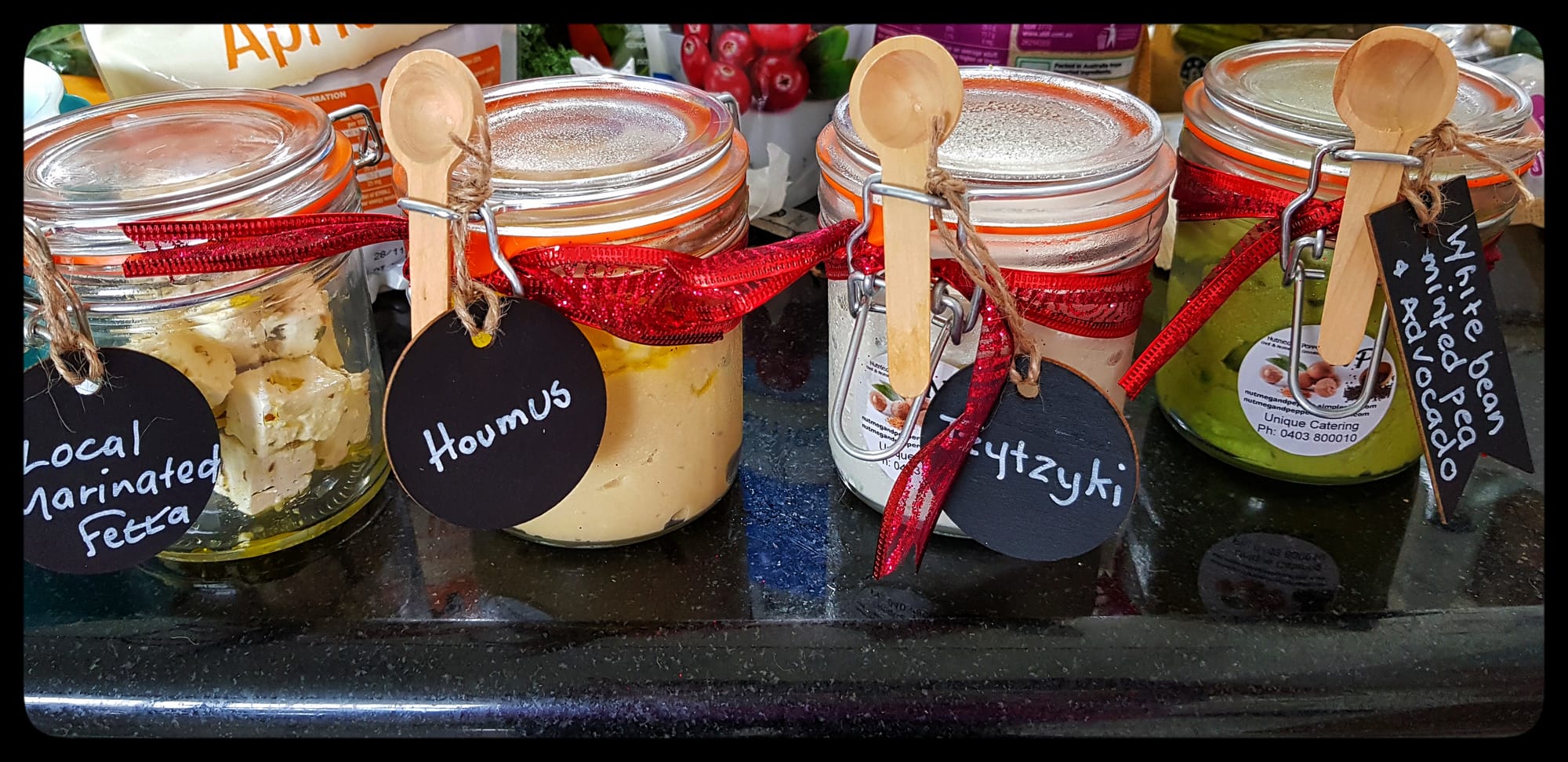 Dips and Condiments can also be purchased for your Catering or Event... If you want to add a little something extra to your own food then we are happy to provide the condiments to go with it.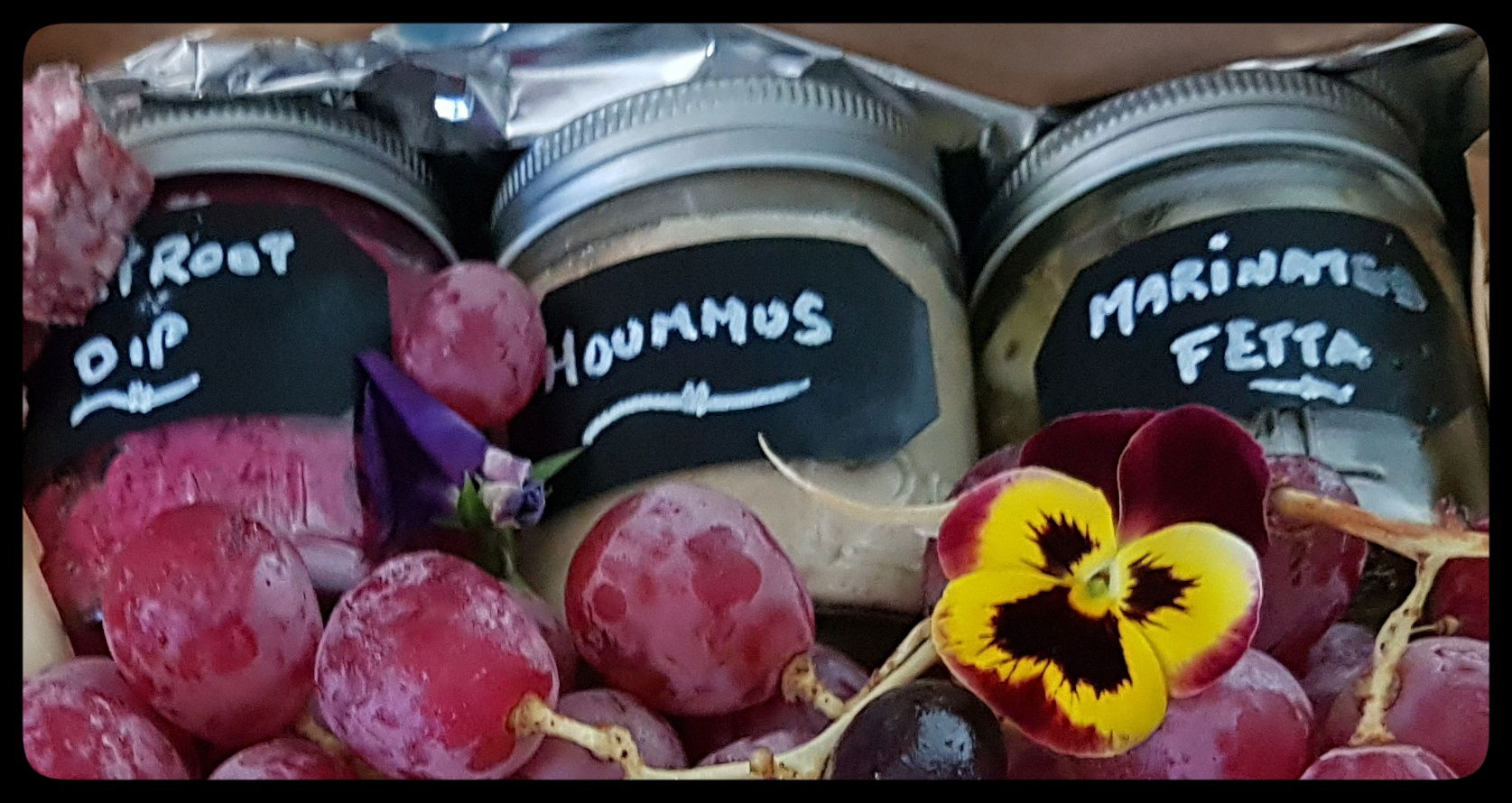 When you order our Catering you will automatically receive the condiments required to go with your ordered food.