This is one of my favourite Curd recipes... so tasty and desirable.
I use this on Mini Pavlovas, in Sponge Cake and Cheesecake Recipes or just simply spread on a Crumpet.
MAKES around 12 Mini Tarts or Pavlova Toppers
INGREDIENTS:
125 g Unsalted Butter, cut into cubes ready to add but keep cold
4 Organic Free Range Eggs, 60grams, separate 2 Eggs and keep the yolks with the 2 whole eggs
2/3 cup Organic Raw Caster Sugar, you can use plain Caster Sugar if you can 't obtain Organic
1/3 cup Passionfruit Pulp, strained and set pips aside
METHOD
Using a metal saucepan over a simmering pot of water, whisk the passionfruit juice with with the sugar and eggs, making sure the ingredients blend well and sugar dissolves.
Allow the mix to thicken whilst constantly whisking and adding a little of the butter at a time until well incorporated, and the mix should coat the back of a spoon.
Add around 1 -1.5 tbsp of the passionfruit seeds so that they are evenly dispersed through the Curd.
Pour into a Piping Bag or Plastic Container - covered with glad wrap, and set aside to cool until ready to serve.
This curd can be frozen and defrosted once only.
Curd will keep in the fridge for up to 2 days.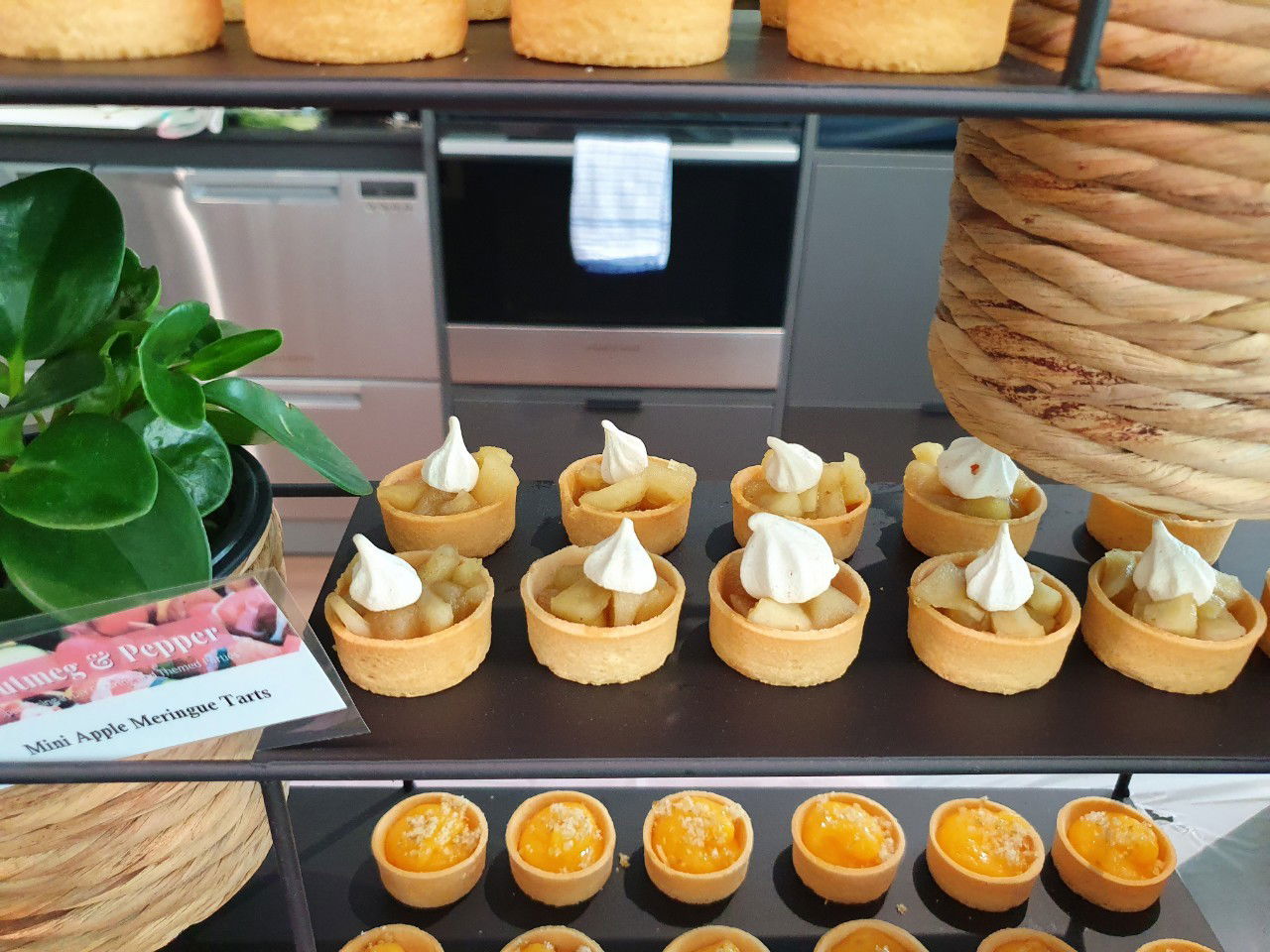 Passionfruit Mini Curd Tarts - without Pips on the bottom row...yes we aim to please