Positioned on the boardwalk at the Hervey Bay Marina, Shop 6-7, 7 Buccanear Drive, Urangan (Hervey Bay).
I first stopped at this little restaurant to read the AFrame out the front - Customers Wanted, no experience necessary. Full training provided. APPLY WITHIN.
So then I was curious. Walked up to the menu to read what they had to offer. Tappers and everything was around $10-12. Sold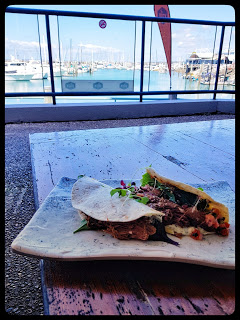 I had been looking for something different for lunch and had grown tired of the same old menus and the boring sandwiches for lunch.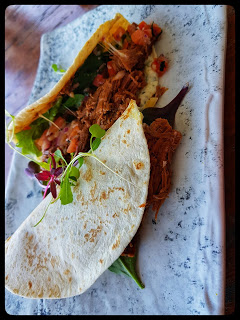 Ordering the Greek Yros Pita which was marinated lamb with Tzytzyki and Rocket. I asked if I could change the bitter Rocket to Mesculin or another type of lettuce. (Fussy Chef thing) They were accommodating. I accompanied this with an English Breakfast Tea.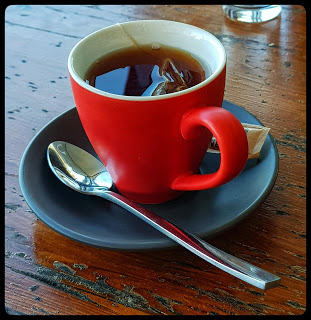 The outdoor seating is comfortable and comes with an amazing view. Definitely recommend "The Dock" for great food, friendly staff and a tasty menu.