Over the past 2 months we have noticed an increase in popularity with our clients ordering these tasty Rustic Curd Tarts... we tell you why they are so popular and how you can get your hands on some.
Made from a light and textured pastry - similar to the pastry used for Chinese Egg Tarts or Portuguese Custard Tarts. This popular Curd tart can be ordered with Lemon, Lime, Orange, Lime/Mandarin or Citrus combo. Created from local sourced, organic (where possible) and sustainably sourced ingredients.
It is sweet, tangy and delectable. Order your Rustic Curd Tarts today... ph: 0403800010 or email: orders@nutmegandpepper.com.
Order them alone to be delivered to your home/office or event.
Price starts from $6.95 per piece ex GST (min order 10 pax)
or as part of one of our Catering packages from $9.95 per person ex GST.
Delivery starts from $15 and depends on your location.
Perfect for High Teas, Delicious as an accompaniment to our Easy Order Platters or simply add to a Brunch or Lunch.
If choosing a delivery your Tarts will arrive in a Catering Pack styled like a gift.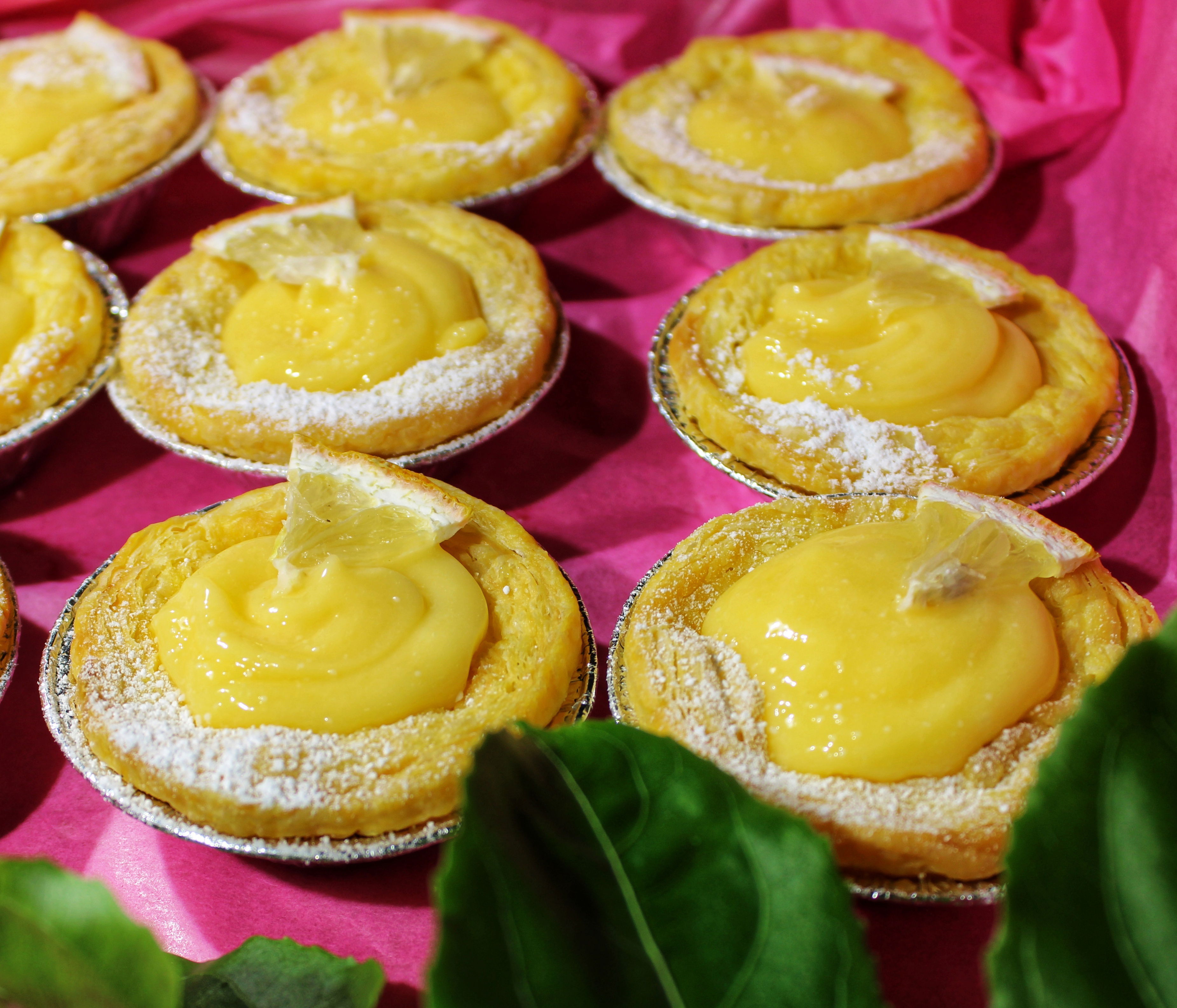 For events we have a dessert buffet style or individual serve options...