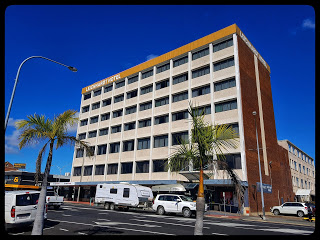 Located on the corner of Denham and Bosolver Street this lovely older style hotel as been updated quite comfortably.
I got the best deal from Bookings.com and managed to get two nights stay on a weekend for just $193. Parking is off street but outside and getting your luggage out is best done from the loading zone on the street frontage on Bosolver Street.
The staff here are friendly and very helpful.

The rooms are comfortable and the bed is ready for a good night's sleep. The tv is a good size and there is even a dvd player in the room. there is pay tv and free to air options.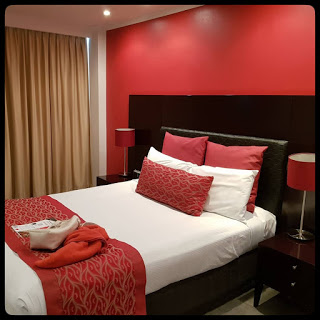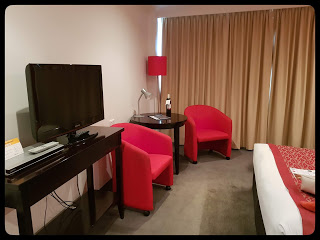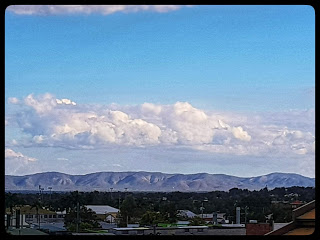 Free Wifi is available although I had trouble accessing this.
The shower is in the bathtub, not ideal for elderly stayers but very good water pressure and heat.
The rooms have a mini bar option all though I didn't need it, but a nice touch just the same.
The view from my room was beautiful and at night time even more spectacular watching the lights and weather roll in was relaxing.
Although I had plans for diner both nights there is a restaurant that provides breakfast, lunch and dinner. There is also an in-room dining menu for an extra $3.00 for those wanting to relax more in the room.
The location is a short block walk to the city shopping center which boasts Target and Coles and a few specialty stores. The main street is dotted with shops, cafes and restaurants. If you walk a little further through the newly upgraded mall and riverfront.