Ok we have all had those weekends when everyone decides to show up to stay for the weekend at the same time... Breakfast being the most important meal of the day has to look taste and wow when it comes to our Family and Friends....
Chef Nadene shares her easy to make Breakfast Fritfata that will impress even the fussiest of eaters.
This recipe will fee up to 12 people and is even better when paired up with freshly baked Rye Bread, Smokey Bacon and Chilled Orange Juice.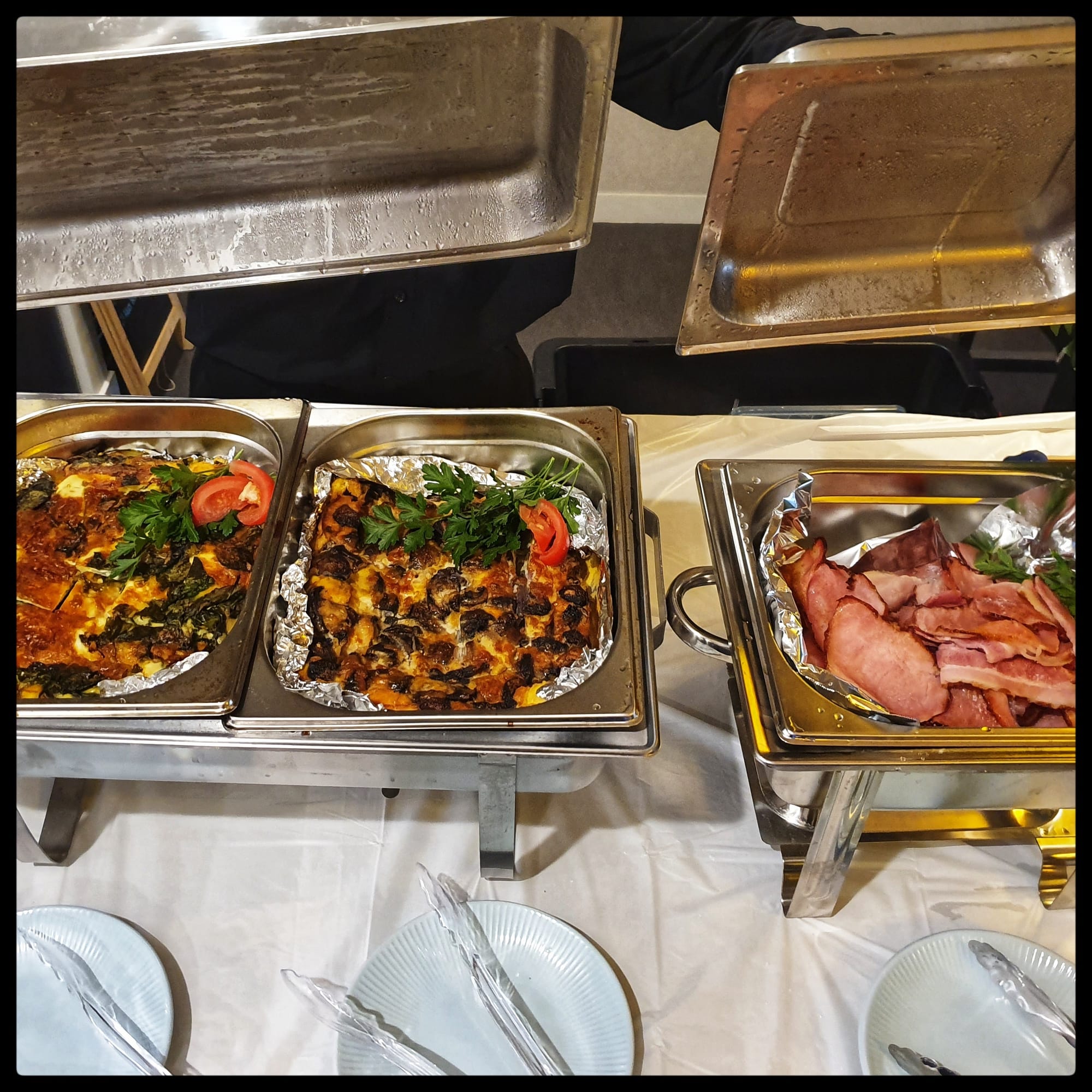 Ingredients:
16 Large Organic Free Range Eggs
800ml Organic Farm Fresh Cream (Or a good quality cream)
250g Organic Tomatoes
250g Organic Mushrooms
100g Organic Baby Spinach
1 Large Organic Red/Spanish Onion
250g Organic Tasty Cheese
1 tbsp Turmeric
1 tbsp Sea Salt/Cracked Pepper Mixed
Method:
Preheat oven to 160C.
Use a large Lasagna Dish or Glass/Ceramic Dish 35cm x 45cm. Spray with a little olive oils spray.
Place the spinach along the bottom of the dish then layer with sliced onion, sliced tomatoes and sliced mushrooms.
Now place in the cheese.
Whisk the eggs, cream, turmeric and seasoning in a bowl incorporating a little fresh herbs if you wish.
Tip egg mix gently over the layered vege mix.
Place mix into the oven and allow to cook for 40 o 45 mins depending on oven. when skewer into center comes out clean it is cooked.
Turn oven down to 100C and leave in oven until the rest of your breakfast items are on the table then serve.
You may like to garnish with a little rocket or fresh herbs.