Chefs special Autumn Chicken is easy to prepare and quick to grill on a BBQ or Char-grill.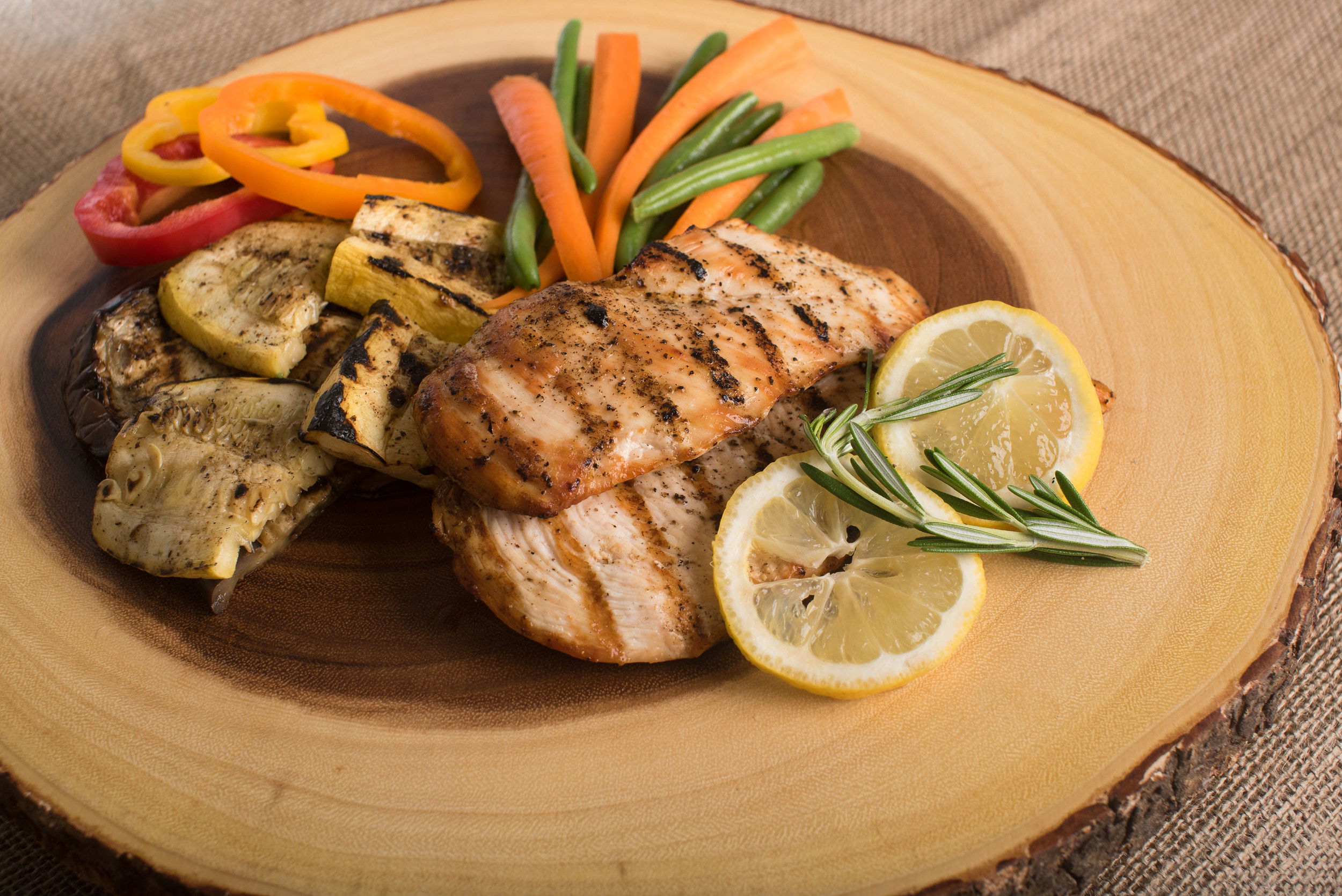 Serves 4
INGREDIENTS:
4 Free Range Organic Chicken Breasts
6 sprigs of Fresh Thyme
2 Lemons, Organic preferred or garden picked
1 pinch Garam Masala
1 pinch Cumin
1 tsp crushed Garlic
Salt and Cracked Pepper
3 tbsp Extra Virgin Olive Oil.
Your choice of accompanying veges - we have steamed carrots and bean bundles and quickly chargrilled of thin cuts of halloumi, squash and Eggplant
METHOD:
In a medium bowl add the chicken spices, oil and juice of 1 lemon. Season and toss then cover. Allow to rest and marinate in the fridge until ready to grill (at least 20 mins to infuse flavours). Prepare your grill or bbq by heating until a consistent medium heat is available. Place each breast on and cook for 10 mins each side or less if your bbq/grill is cooking on a higher than medium heat. Turn once and cook for a further 10 mins on the other side. If you have a meat thermometer your chicken should be at or above 80C to be cooked and safe to eat.
Note: When you are turning your chicken to complete the process on the other side - this is when we suggest you put your veges on to heat in steamer or place on grill so that you will be finished and plating the vege with remaining lemon - sliced on the side. You will not need gravy with this chicken but if you would like a little something on the side we suggest a light hummus or garlic dipping sauce to compliment the lemon and thyme infusion.
Have a question or would like to show us your version... email us nutmegandpepper@outlook.com