At Nutmeg and Pepper Catering - our chefs make your Dessert on or the day before your Event, depending on the setting requirement. Seasonal Desserts are available using locally sourced ingredients and seasonal fruit. Our Cream is always double or fresh cream and never imitation.
Love dessert but have a dietary requirement then feel free to ask for a bespoke menu for desserts including Gluten Free, Dairy Free, Sugar Free, Vegan and Nut Free options.
There is nothing more pleasing to our Chefs than to be able to offer you something unique and special for your event.
Recently we created an Italian Style Vanilla Cheesecake for a 40th Birthday as a request from a Client. Nothing is too much trouble.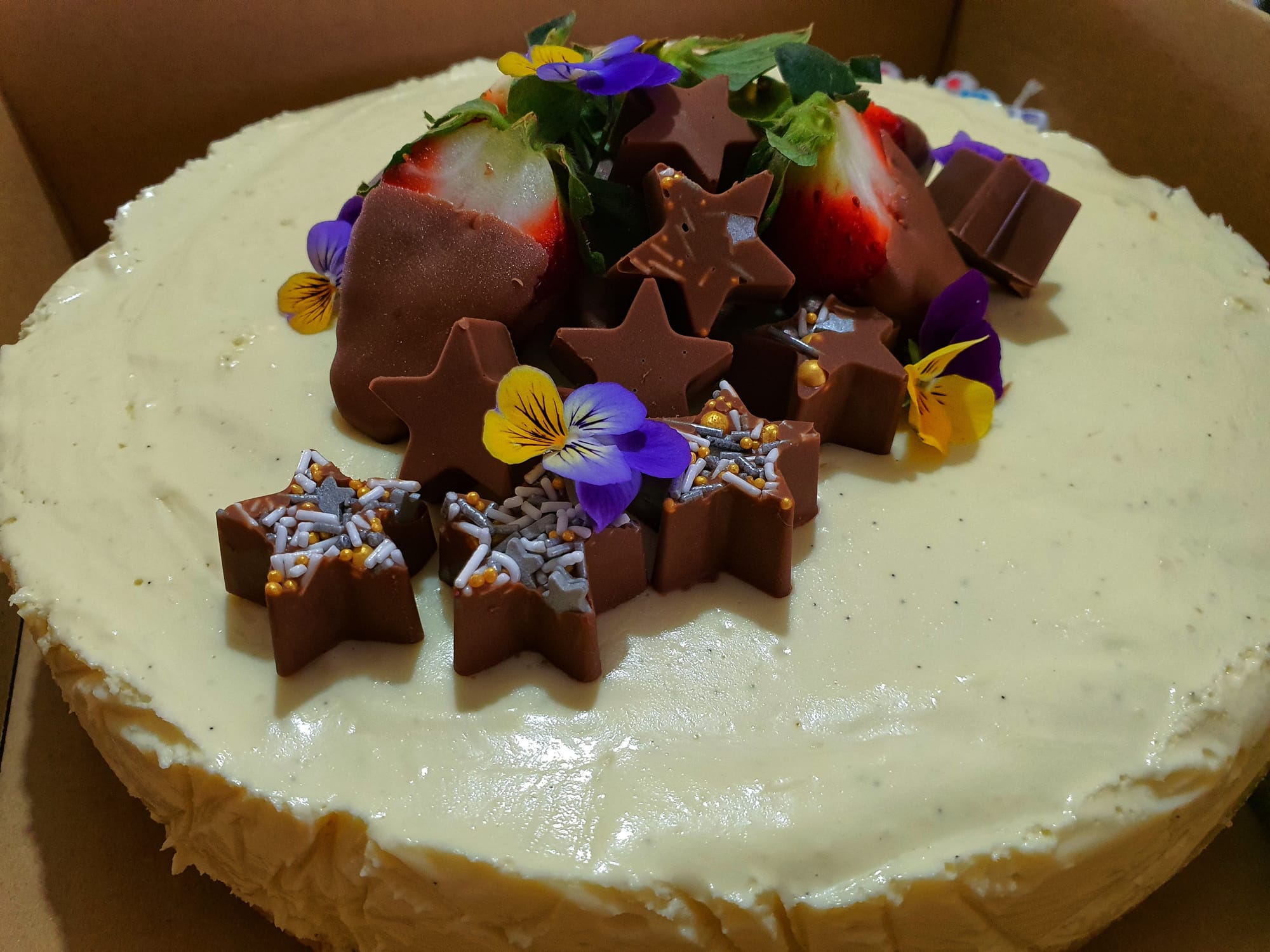 We don't do traditional Wedding cakes but if you give us enough notice then we are happy to do a creative modern cake using fresh fruit/edible flowers and other tasty garnishes. Book in a free consultation with our Chef today!!!
Dessert Grazing tables are an amazing way to spoil your guests and you can choose from array of desserts to fit your theme, tastes, colour scheme or indulgence.
Our Air Fried Doughnuts go down very well and not to forget our Organic Chocolate Mousse, Berry Panna Cotta, Mini Pavlova topped with Seasonal Fruit and Chocolate, Curd Tartlets, Cheesecakes, Mini Cake Selections just to name a few.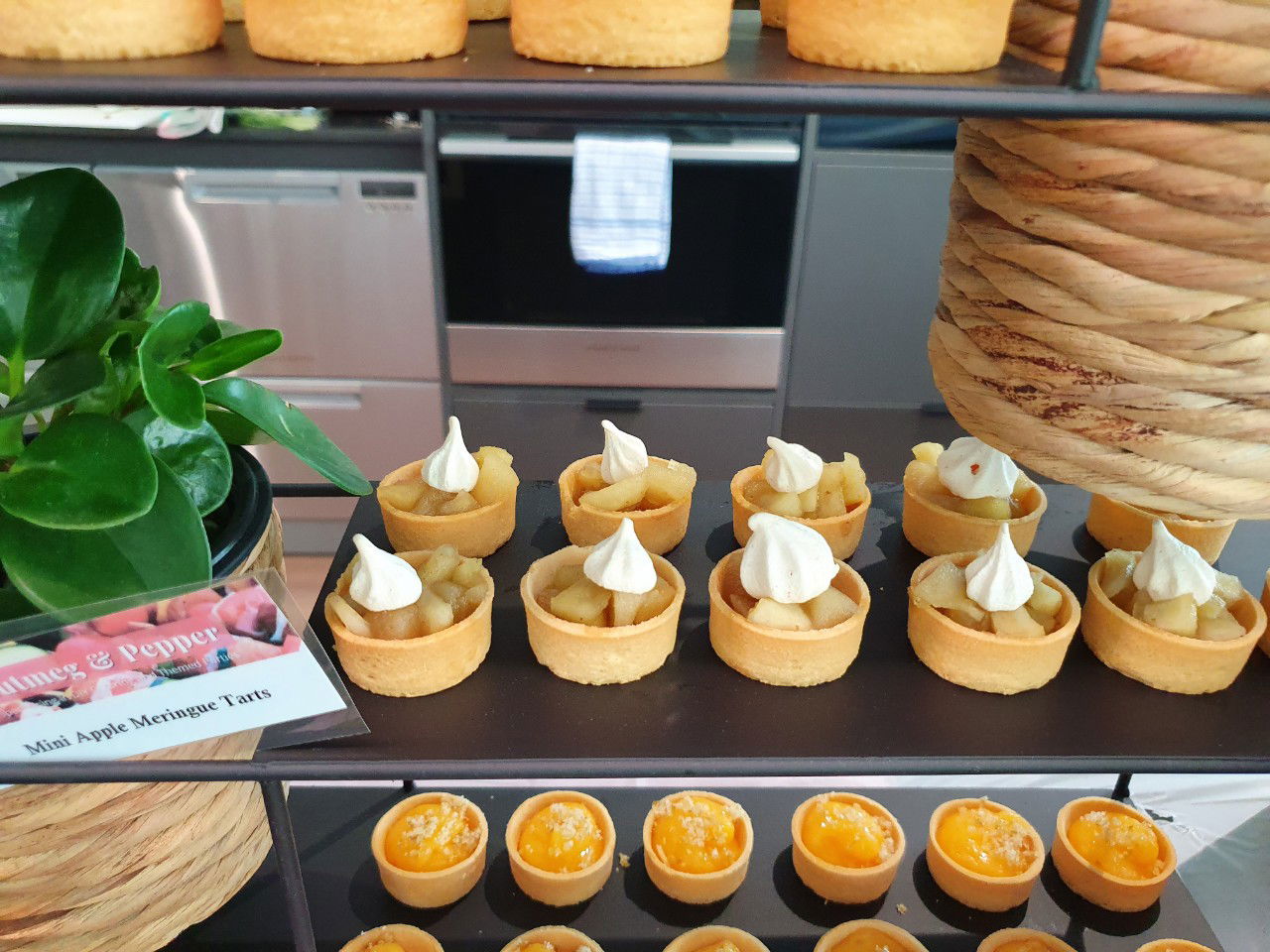 You can order a mixture for a DIY Catering option eg. 10 Organic Chocolate Moussed, 10 Citrus Cheesecake, 10 Pavlova or choose to have all the same type of dessert. Most of our dessert is available to order online but feel free to email us and we are happy to do a bespoke option or a manual order.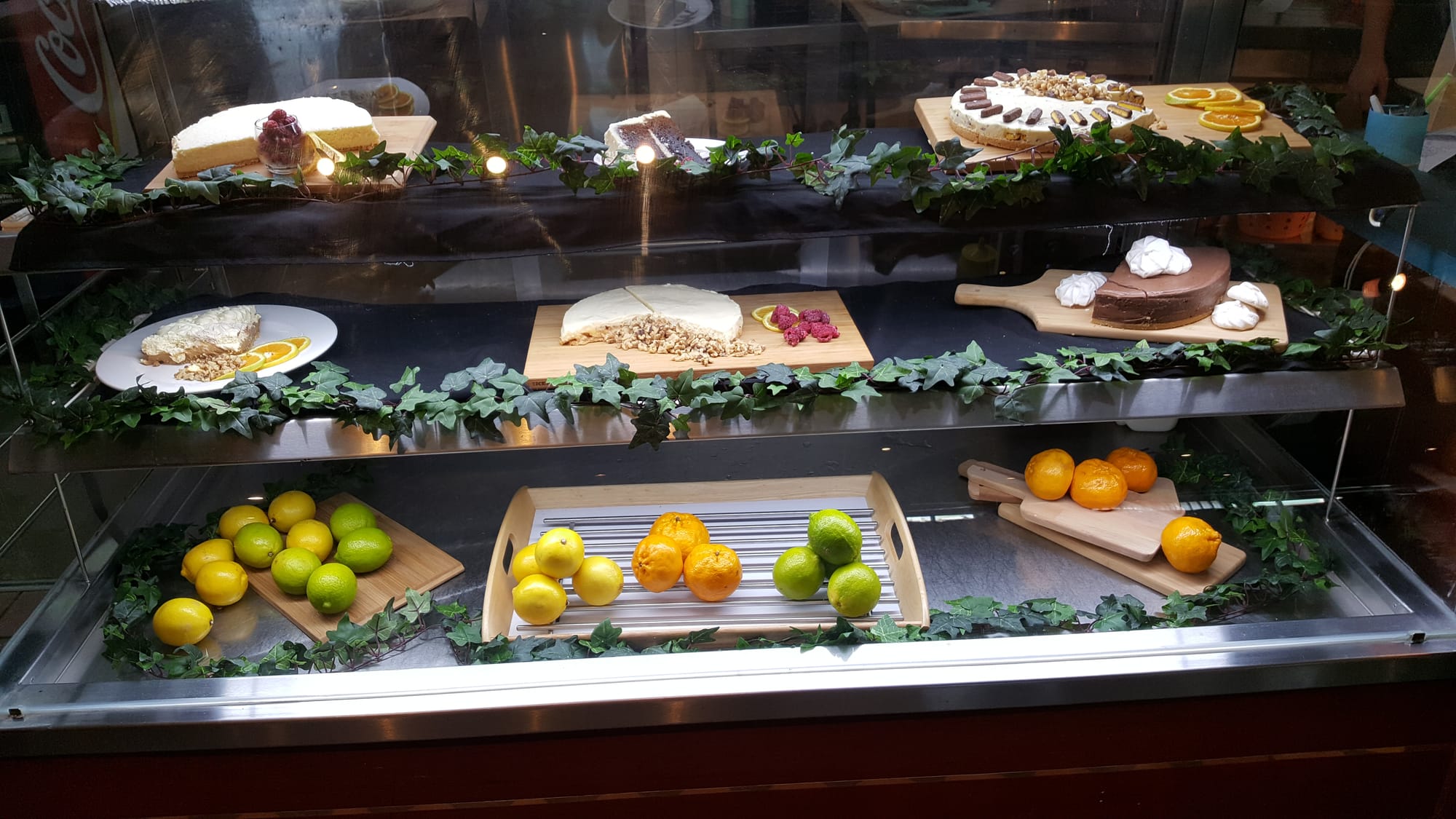 When you order dessert from Nutmeg and Pepper you will receive a handcrafted product... we make everything including our Organic Jam and Marmalade.