When ordering Dessert from Nutmeg and Pepper please note that our selections might not be large but we are all handcrafted. Our Chefs make all the dessert on premises and we pride ourselves on flavour and no preservatives.
Everything is made within a day of your event for fresh and natural flavour.
We try not to avoid use of Gelatin in any of our desserts so that our Vegan and Vegetarians are looked after.
There is an array of Gluten Free options we can provide.
When decorating our Food we use Organic grown Edible Flowers, handcrafted Belgian Chocolates, Seasonal Fruit and Gluten Free Sprinkles.
Need help choosing? Trust our Chef to offer you their favourites. We have something for everyone.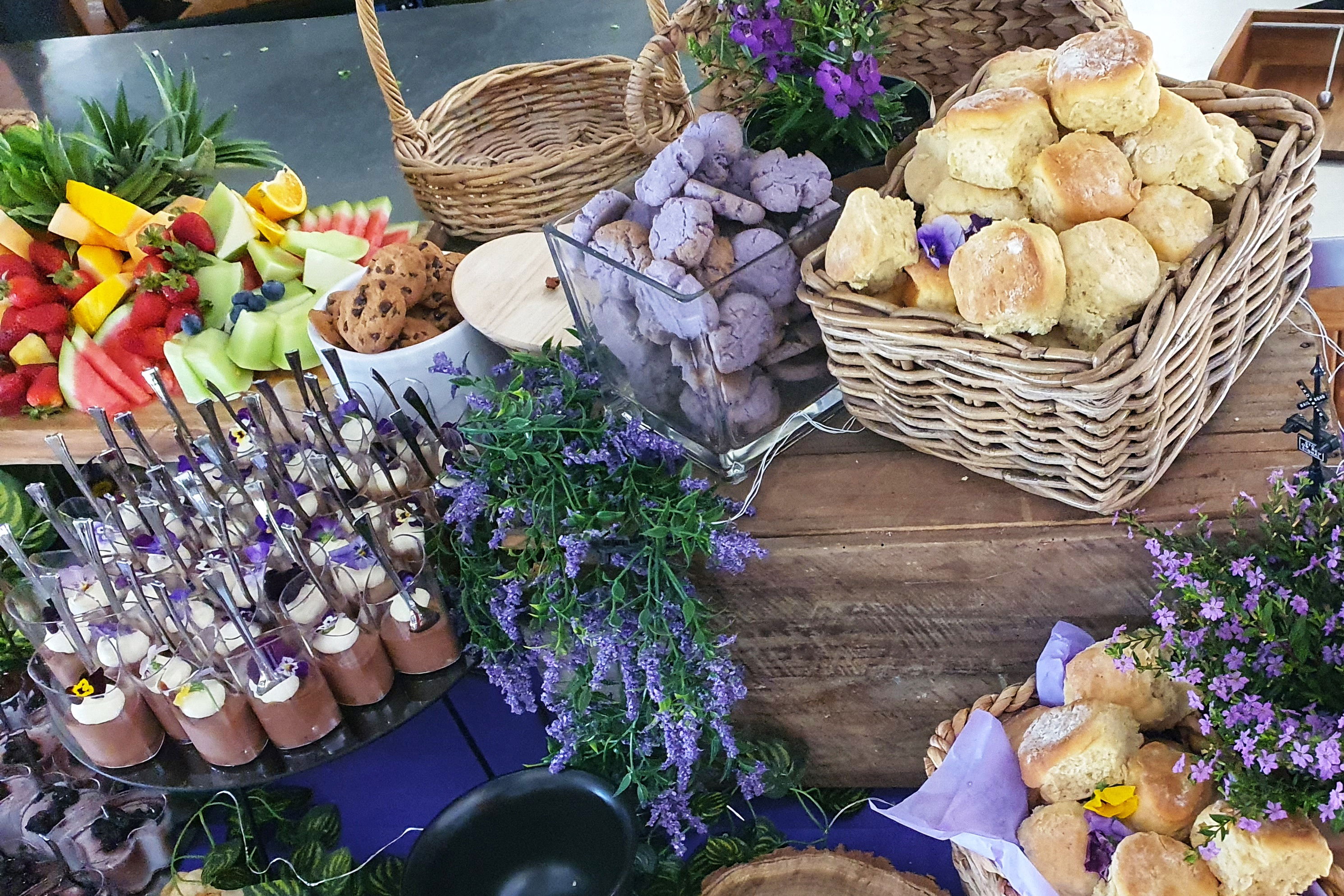 Book your Dessert Catering today Ph: 0403800010 or email orders@nutmegandpepper.com