Nutmeg and Pepper are all about sharing... we look to our local business collaborations to make your Event a success.
The last few months we have had a Sugar Rose Tea Party providing our styling for BoHo Picnics and styling.
Sugar Rose Tea Party Hire out fantastic eclectic styling for all types of Events including Weddings, Birthdays, BoHo Picnic, Baby Shower, Bridal and High Tea to name a few.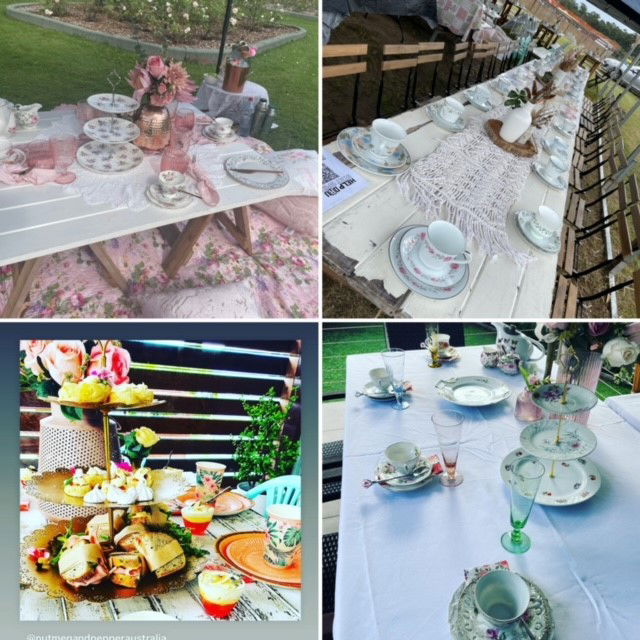 This is why we collaborate
A little bit about sugar rose - started up 5 years ago this October initially just to cater for the Hightea parties. Back then I had collected about 60 vintage trio teasets (no furniture) from all over Australia but when we were asked to supply a styled picnic furniture for a Hightea party my husband quickly went into action and made up some rustic tables and we have bloomed from there. We now offer any type of event from 2 person proposals, baby showers, birthday celebrations, right up to fully styled weddings. Specialising in Boho, Vintage or Rustic styling. Sugar Rose can cater for upto 200 pax in a Boho picnic style, casual seated affair or rustic cocktail bar event. Our styling is quite eclectic and a lot of pieces have been purchased overseas in our travels or made by us. So if you are after a unique setup, we are your stylist. We are a one stop shop as we can supply and setup furniture, bars, tableware, backdrops, games, styling and florals, so all the client needs to do is add food and drinks to take the stress out of their day.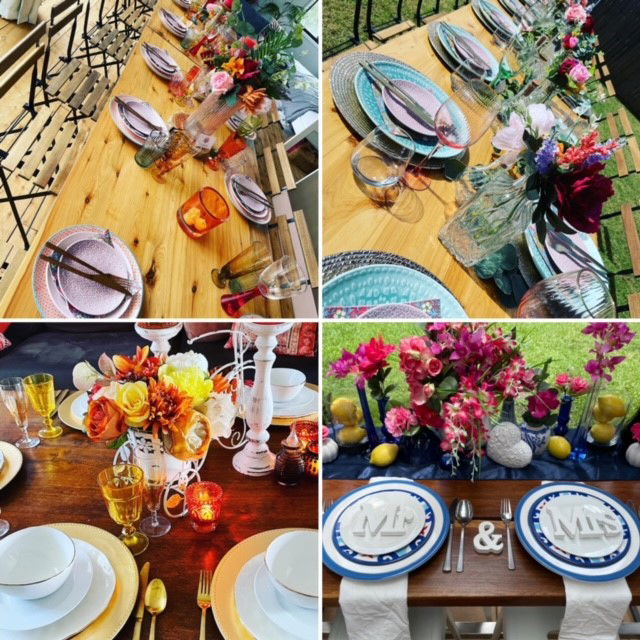 You can book your styling via Nutmeg and Pepper Catering whilst your booking your food for the Event you are holding.
There are so many ways in which we can save you time, money and running around... by providing FREE quotes and choices.
Call today on 0403800010 or email nutmegandpepper@outlook.com