Summer and Autumn are fantastic Months for BBQ Catering. Now that the kids have returned to school and most of us are back working why not try our "Easy Order BBQ Catering".
No matter what the event is for we can create a unique and tasty BBQ to suit your needs.
Our Australian Style BBQ offers a good old Aussie selection of Marinated Steak, Grilled Butcher Quality Sausages, Smokey BBQ Pork Chops, Vege Skewers and 3 fresh Seasonal Organic Salads. Also we include our Fresh Baked Rolls and Condiments.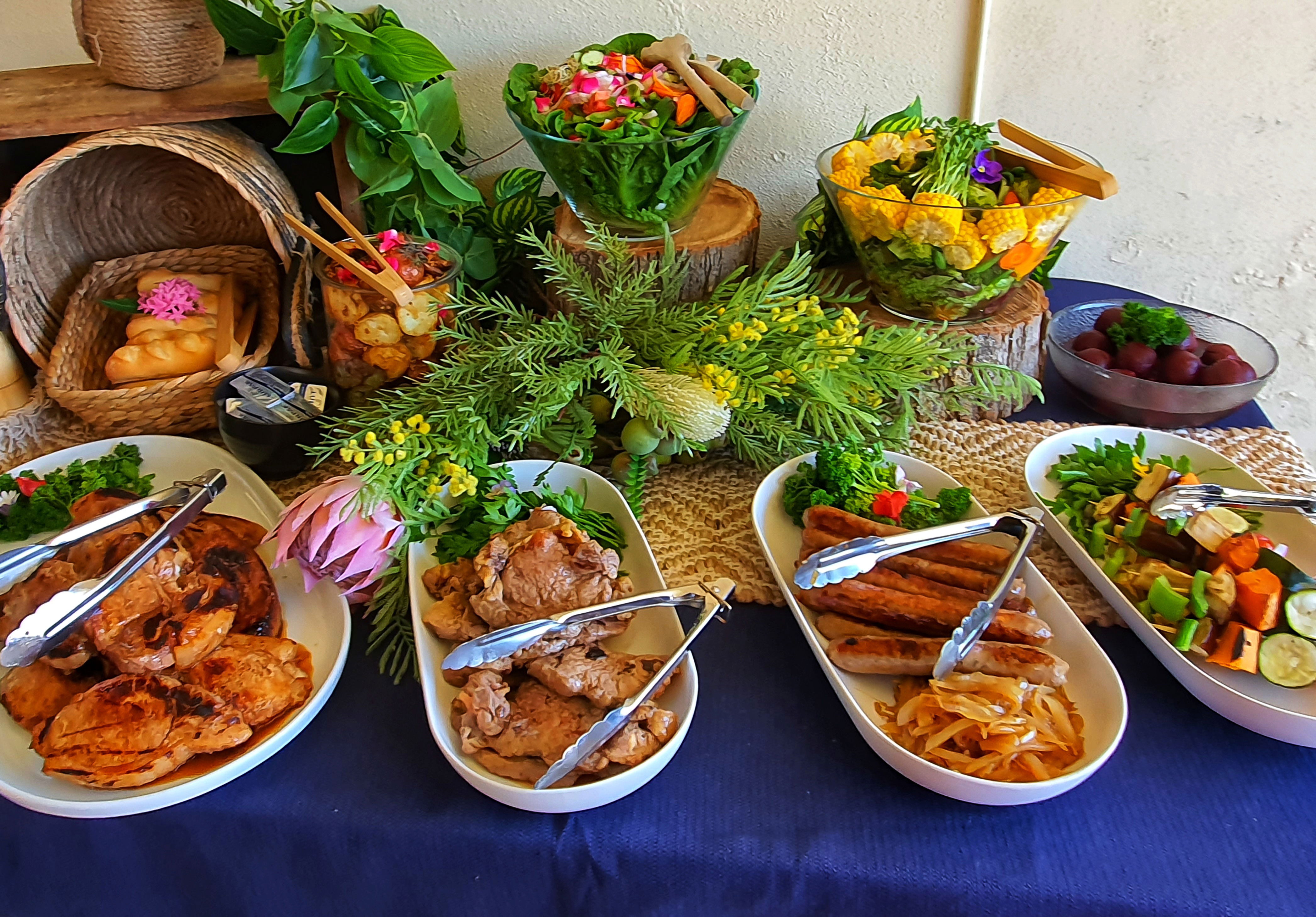 Looking for something a little more Mediterranean - try one of the following...
Mediterranean BBQ - includes 3 Salads, Marinated Beef Skewers, Marinated Chicken Skewers and Lamb Kofta and Roasted Vegetable Skewers with Haloumi. Accompanied by Bakery Fresh Breads and Dipping Sauces.
Greek BBQ - 3 Salads, Souvlaki Skewers, Greek Style Bread, Grilled Haloumi with Lemon, Marinated Octopus, Marinated Chicken and Marinated Vegetable Skewers.
Italian BBQ - 3 Salads, Marinated Vege Skewers, Eggplant Parmigiana, Marinated Chicken, Italian Sausages, Pork Skewers, Salami/Bocconcini/Tomato/Basil Skewers, Beef and Olive Skewers and Italian Bread.
Something to impress why not try our
Seafood BBQ - 3 Salads, Marinated Prawn Skewers, Garlic/Chili Bugs, Grilled Fish, Scallop Skewers, Vegetarian Skewers and Bakery Fresh Bread Rolls. or Choose QLD Black Tiger Prawns and Fresh local Oysters to be added in lieu of the Marinated Prawns and Bugs.
All our Salad Selections are fresh made from local sourced Organic (where possible) ingredients.
Are you a Vegan - let us know and we can create a Vegan BBQ just for your... or full Gluten Free options are available for the above Menus also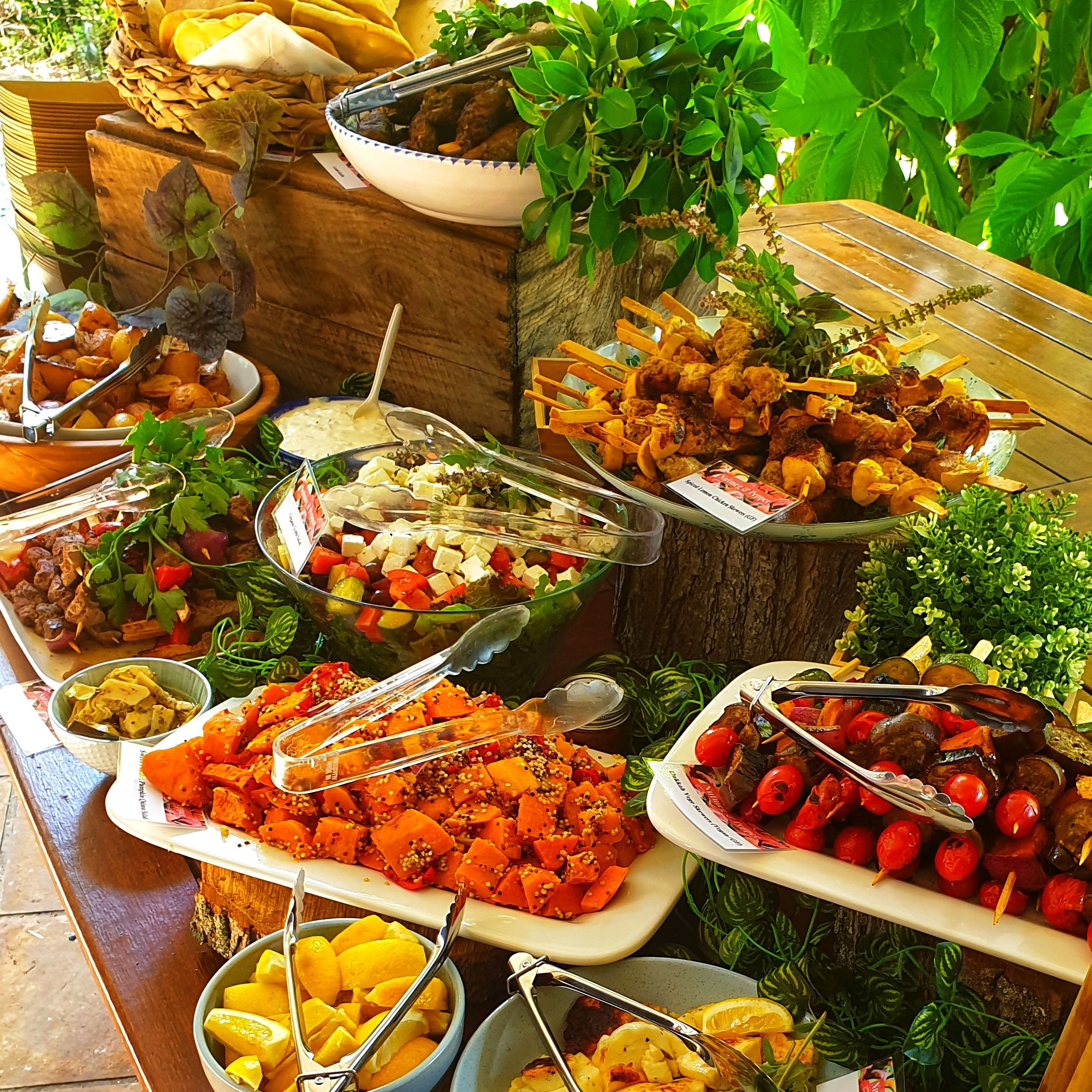 Nutmeg and Pepper have both a full Catered option and a DIY option.
The DIY option comes with heat and serve instructions... all meat is pre-sealed for quicker service to your guests and we can deliver this to any park, beach, home or office location for you to cook yourself within Brisbane and the Gold Coast regions.
No matter what the occasion call us today on 0403800010 or email orders@nutmegandpepper.com for more information or to place an order.