SEASONAL: Making sure you keep it Seasonal....Yes that means planning your Event to suit the Season and all that Season has to offer.
Making sure you have a menu that is full of the ingredients that Season has to offer means you will offer your guests Fresh, Tasty and Bountiful ingredients in the Menu...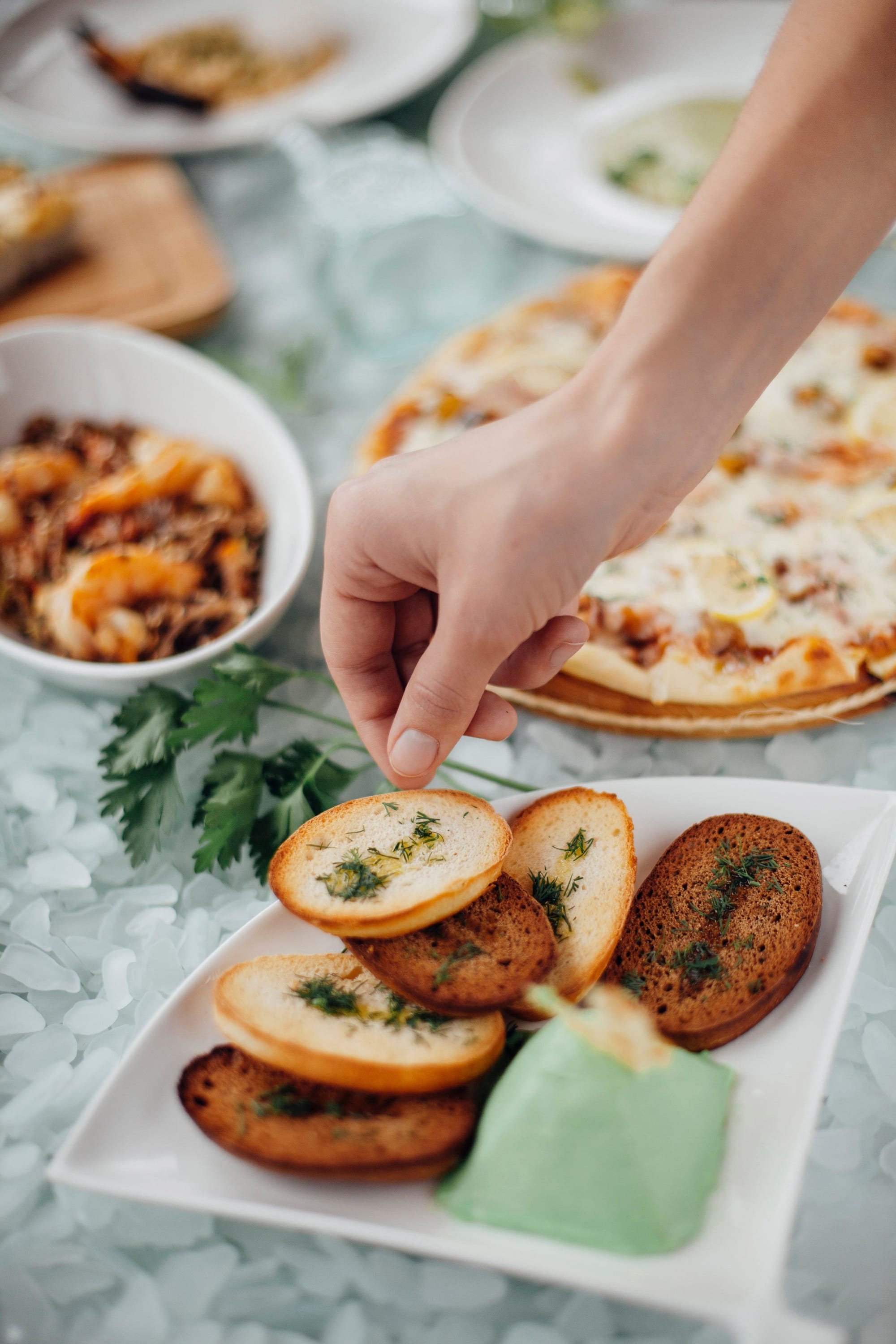 Minted Pea, Avocado & White Bean Dip
Nutmeg and Pepper Catering provide a Seasonal and an All Year Round Menu, our Chefs like to incorporate the Organic Seasonal Fruit and Vegetables into every occasion. If something is not available due to weather or bad crop conditions we will always replace it with something that is in season rather than omit that ingredient.
Did you know that we plan our Seasonal Menus 1-2 seasons ahead so that you don't miss out on your favourite date?
FACT: We also book our Wedding dates up to 18 months in advance to take advantage of current pricing...we will not charge extra if the costings go up.
FACT: We don't charge more than the current market when providing Bespoke Menu quotes.
FACT: We don't add extra profit just because your event is a Wedding or Organic or Vegan/Vegetarian/Gluten Free.
FACT: When ordering Vegan, Vegetarian and Gluten Free options for your guests - we make them so our Chef can tell you all the ingredients with peace of mind.
When looking at Seasonal Menus everything is handcrafted even the Jam and Relish.
Recently we had a request for a Fig, Vanilla and Blueberry Jam for a Wedding coming up in August. You guessed it we are making it for them.
What is your favourite seasonal Menu item....let us know!
Another interesting request we have clients who like something off a past seasonal menu and we have cooked it for them again... as long as we can source the ingredients local and without compromising the quality our Chef will cook anything off past menus for your up and coming event
Let us know if you have a favourite you would like to see at your next event.