When holding an event, making sure there is food for everyone's tastes and needs can be tricky these days.
Nutmeg and Pepper Catering can assist you in your choices and have a variety of options including Gluten Free, Vegan and Dairy Free options to suit all your guest needs.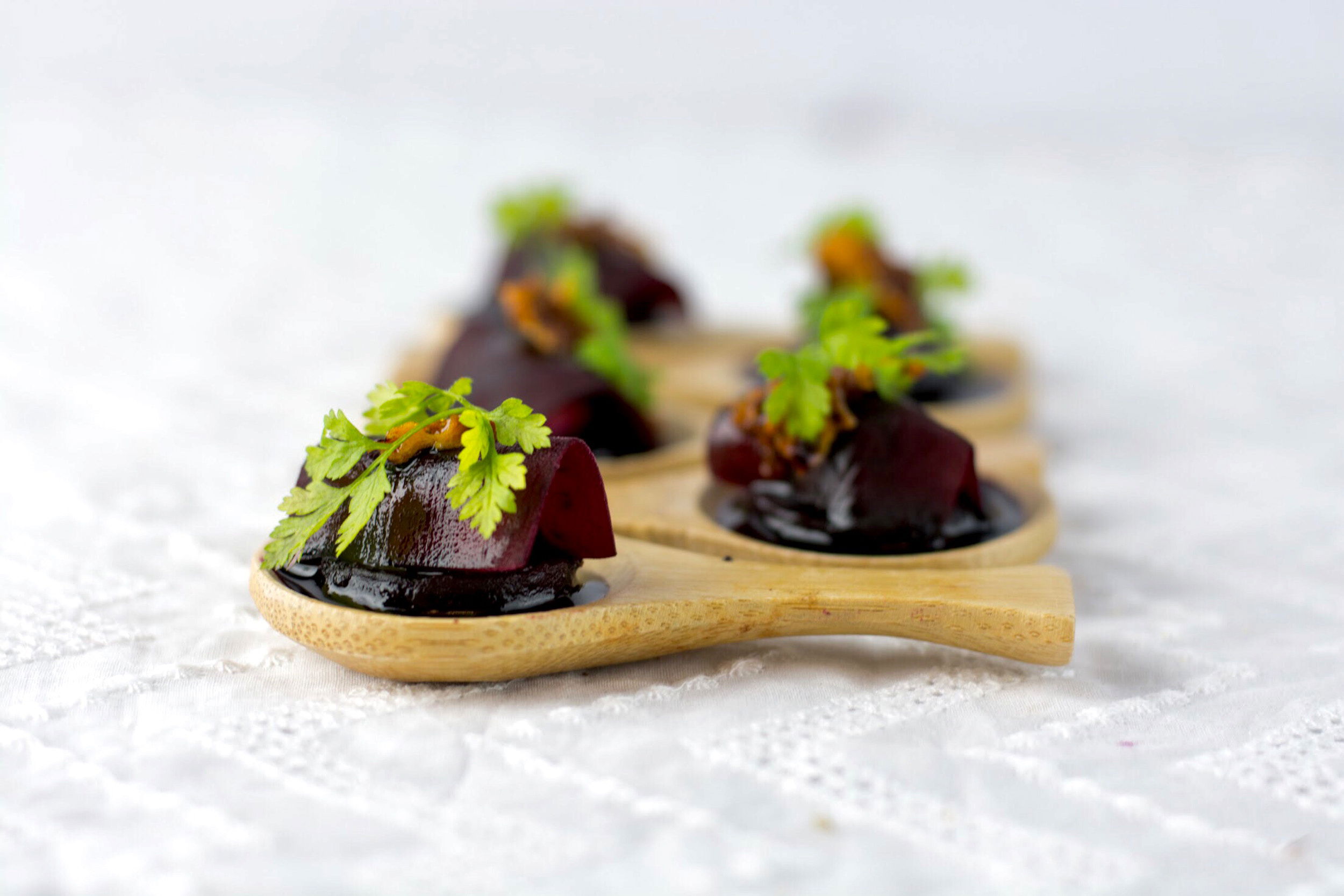 Choose a variety that includes a variance in Seasonal Ingredients. Eg don't choose 2 Chicken options or 2 pastry options.
Always include at least one Vegetarian option- you will always find at least a couple of guests who have not told you they don't eat meat.
Choose an all Gluten Free Menu if you have a few guests that are Gluten Free this will not only make there night fun and be able to eat the whole menu but you will also find that most our Food is Gluten Free. We handcraft all our food so we CAN leave out any wheat products that are not necessary. Our Mini Canape Skewer options are all Gluten Free and tasty.
Choose some Cold as well as Hot options to make your Canape service run smooth. Tasty combinations such as a Smoked Salmon Vol au Vent paired with a Mini Beef Wellington followed by a Mini Greek Salad Cup finishing with a Lemon Chicken Skewer is a great example for a small Canape service. This is balanced between Hot and Cold, Ingredients and Taste options. We often pair this with a Mini Main of Slow Cooked Lamb and Organic Salad drizzled with Red Wine Jus.
Consider the option to allow the Chef to provide the most popular Canapes for that month. Often we have our clients allow us to choose and often we will upgrade the Canape options because we are creating those popular Canapes for other events. If we are already ordering the ingredient for more expensive canapes it is often easier for us to create those for someone ordering from our favourites menu that would not normally have those options available. Think of this as a way to get an upgrade on your menu with no extra cost.
Need more help creating your Finger Food Menu choices?
P: 0403800010 or 0483830183
https://www.nutmegandpepper.com/catering-menu-diy/finger-food/packages/events