Nutmeg and Pepper Catering offer a range of Corporate and Boardroom Catering including Boutique Catering Buffets set up and served for a more stylish upmarket approach to your Meetings.
Nutmeg and Pepper can provide Platters, Hot Food, Cocktail Party, Finger Food/Stand and Eat, Boutique Buffet, Breakfast, Lunch, Morning and Afternoon Tea.
Whether you require a Full Serviced Catering (with Staff provided) or prefer our DIY Catering delivered ready to serve there is a Menu to suit your needs.
Team Building Platters, Individual Boxed Lunches including all Dietary Requests: Gluten Free, Vegan, Vegetarian, Dairy Free, Sugar Free etc.
All our food is produced from Local Sourced, Organic and Sustainably Sourced ingredients.
Our Chefs handcraft your food on the day of the Event. We can deliver direct to your office/off-site locations.
Standardised Ordering also available: Nutmeg and Pepper have Corporate companies that prefer a standard order that can be place weekly, monthly or to suit your boardroom schedules.
Bespoke and Budgeted Menus also available on request.
Nutmeg and Pepper Catering are a unique Boutique Caterer offering Seasonal Menus and Tasty Gourmet Selections. Try us today
Ph: 0403800010 or email orders@nutmegandpepper.com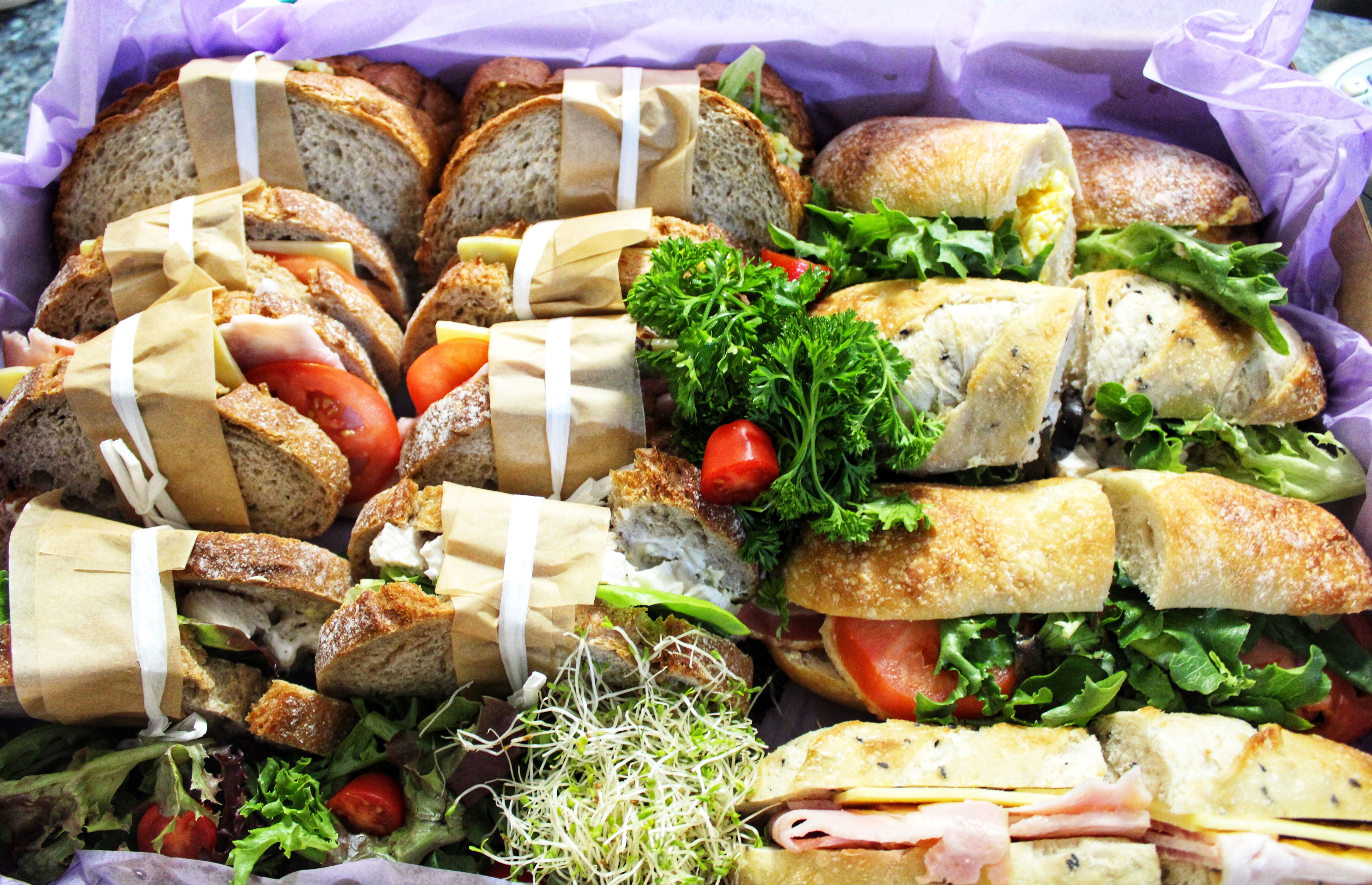 Our Sandwich Wrap and Roll Platters are made with Organic Salad & European Deli Meats.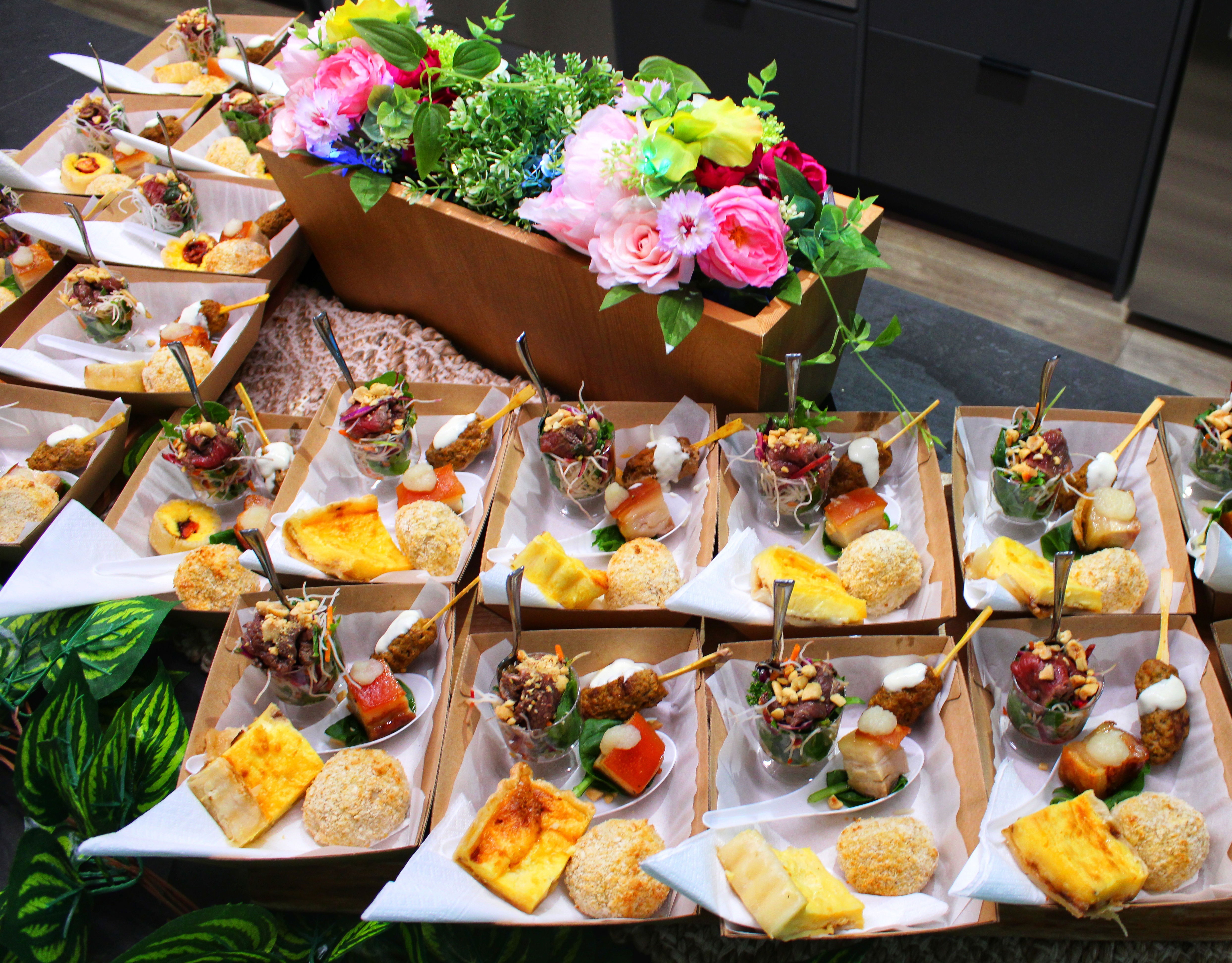 Finger Food / Cocktail Service can be Individually served or prepared on Platters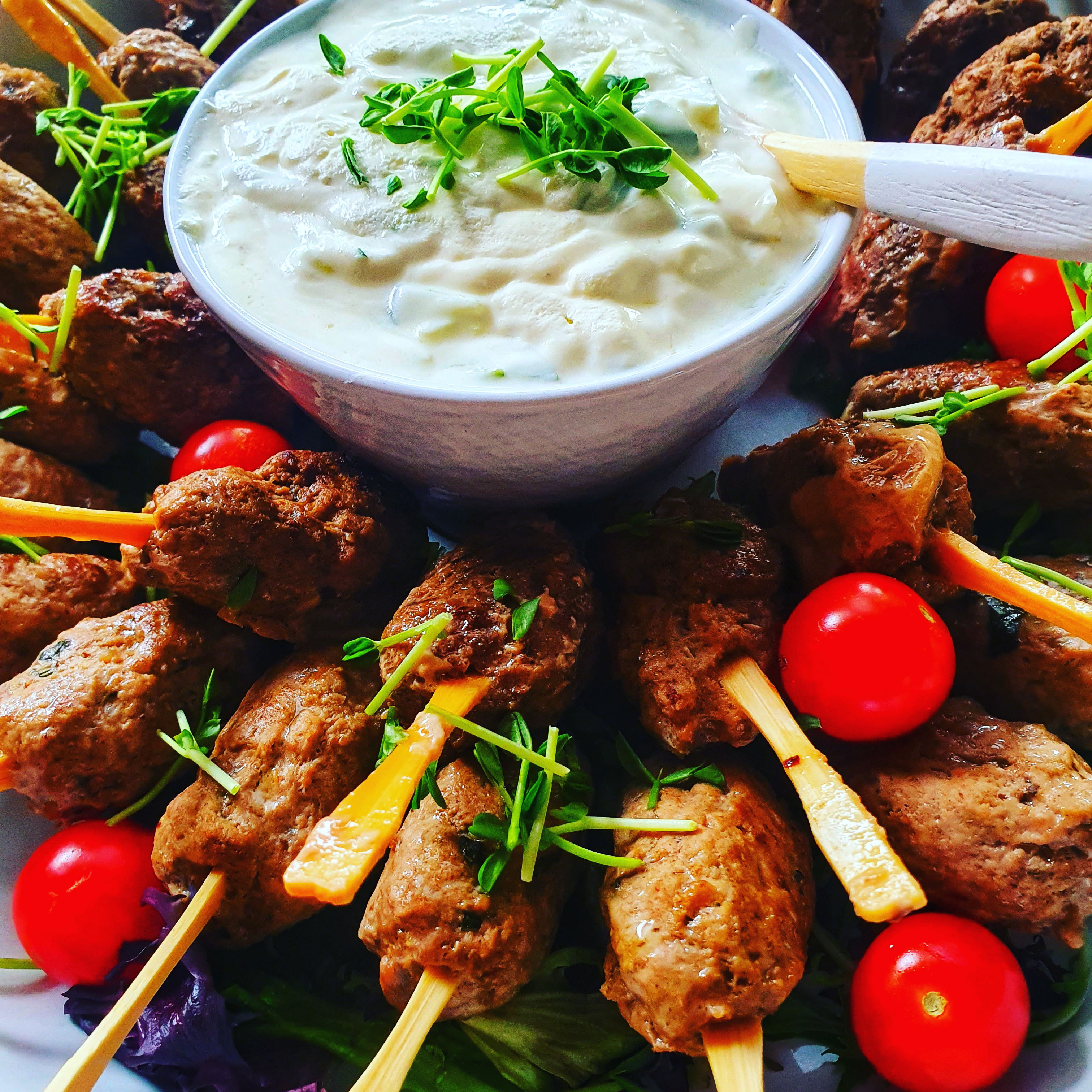 Brunch/Breakfast Catering Boxes are a fantastic way to treat your staff.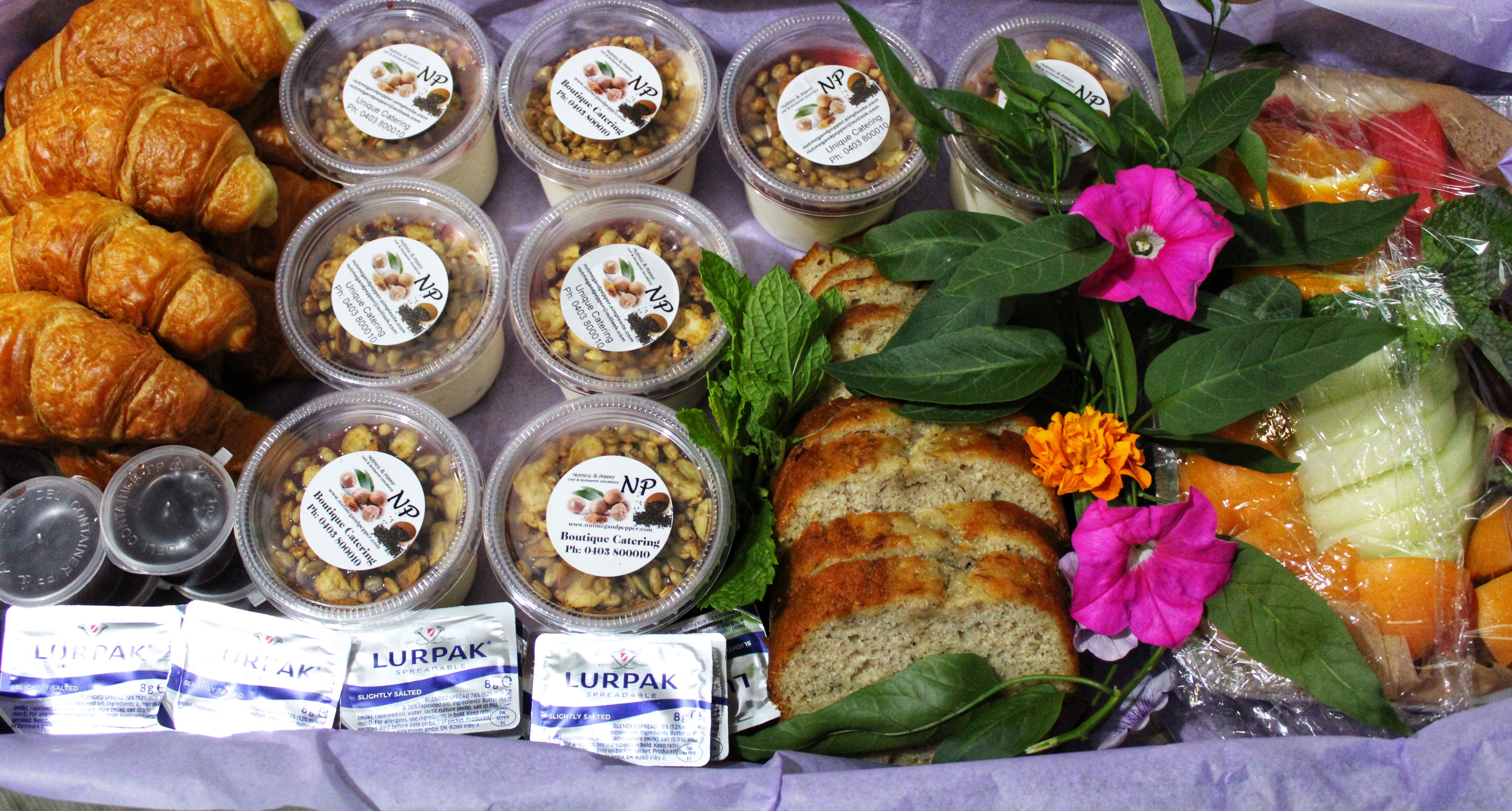 Charcuterie Platters with Organic Salad are delivered in Catering Boxes and ready to serve or choose to have a Chef serve them on Ceramic Platters.