There is nothing better than finishing off your Event with a mouth watering Dessert. This month Nutmeg and Pepper focuses on their Curd Tartlet's. Perfect for all Events in bite size tangy servings.
Made from fresh local sourced and seasonal ingredients - Nutmeg and Pepper handcraft their desserts to suit each individual event. Apart from the Tasty Pavlova and Organic Cacao Chocolate Mousse the Curd Tart would definitely be in the top 5 choices throughout most the year.
Choose from flavour choices such as our Mandarin and Lime, Lemon Myrtle, Port and Orange or our good old fashioned Lemon Meringue.
These tasty tartlet's can be served out of Sweet Pastry, Gluten Free Pastry or Pastry-less options. We have even provided a deconstructed an parfait Cur Tart.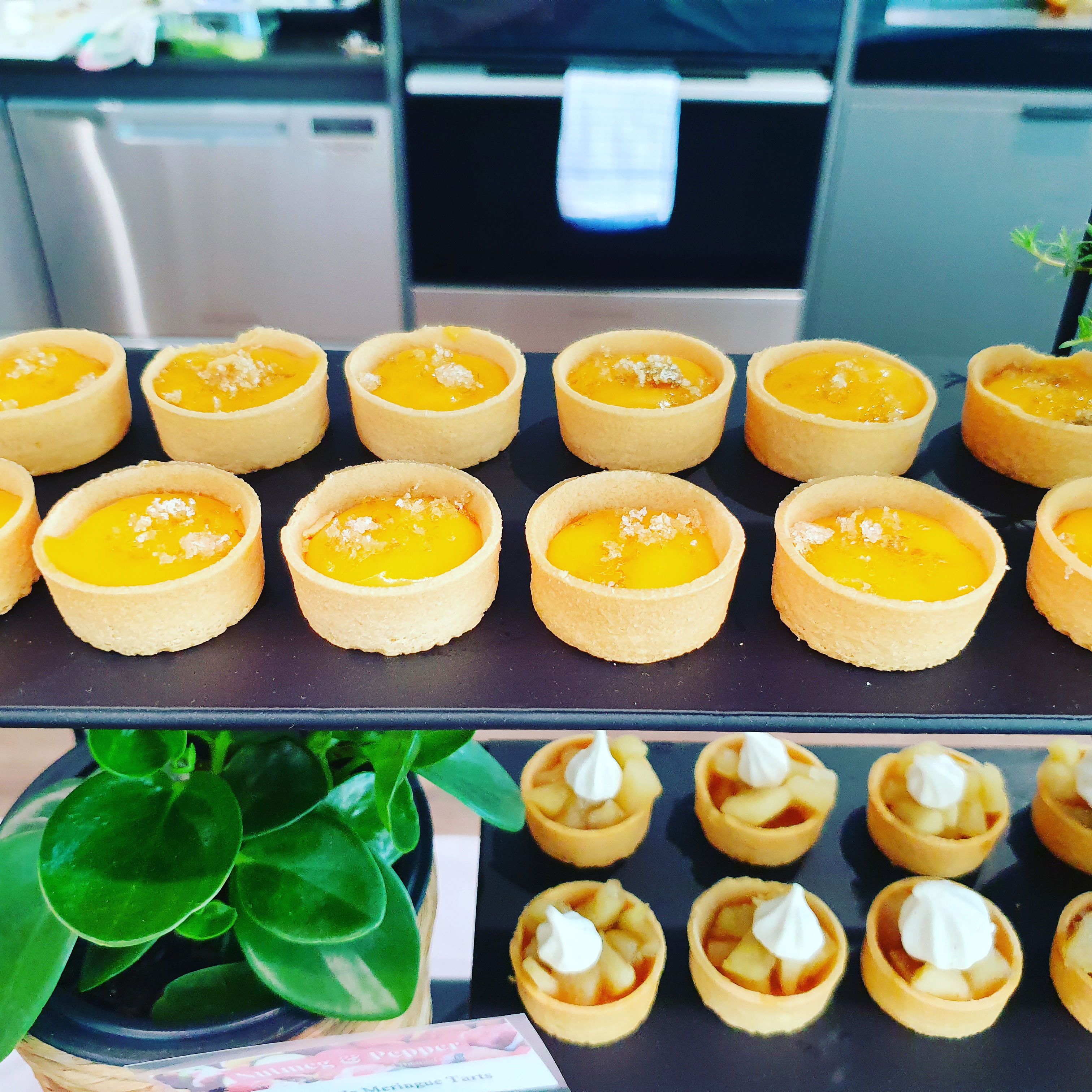 What is the perfect Event for a Curd Tart?
Perfect as part of a Morning or Afternoon Tea Selection.
Fantastic as a Sweet Treat with a Canape or Finger Food Style Event.
Lovingly served from our Food Truck during Event Catering off-site.
Holding a High Tea... we can deliver your curd tartlet's ready to serve in our Catering Boxes.
As part of a Dessert selection for Lunch and Dinner service.
(Large Tarts also available for Buffet or Brunch/Lunch Service)
How to order?
Simply call us for a quote on 0403800010 or email nutmegandpepper@outlook.com and we will gladly send you a quote or take your order.
Delivery from $10 depending on Suburb.