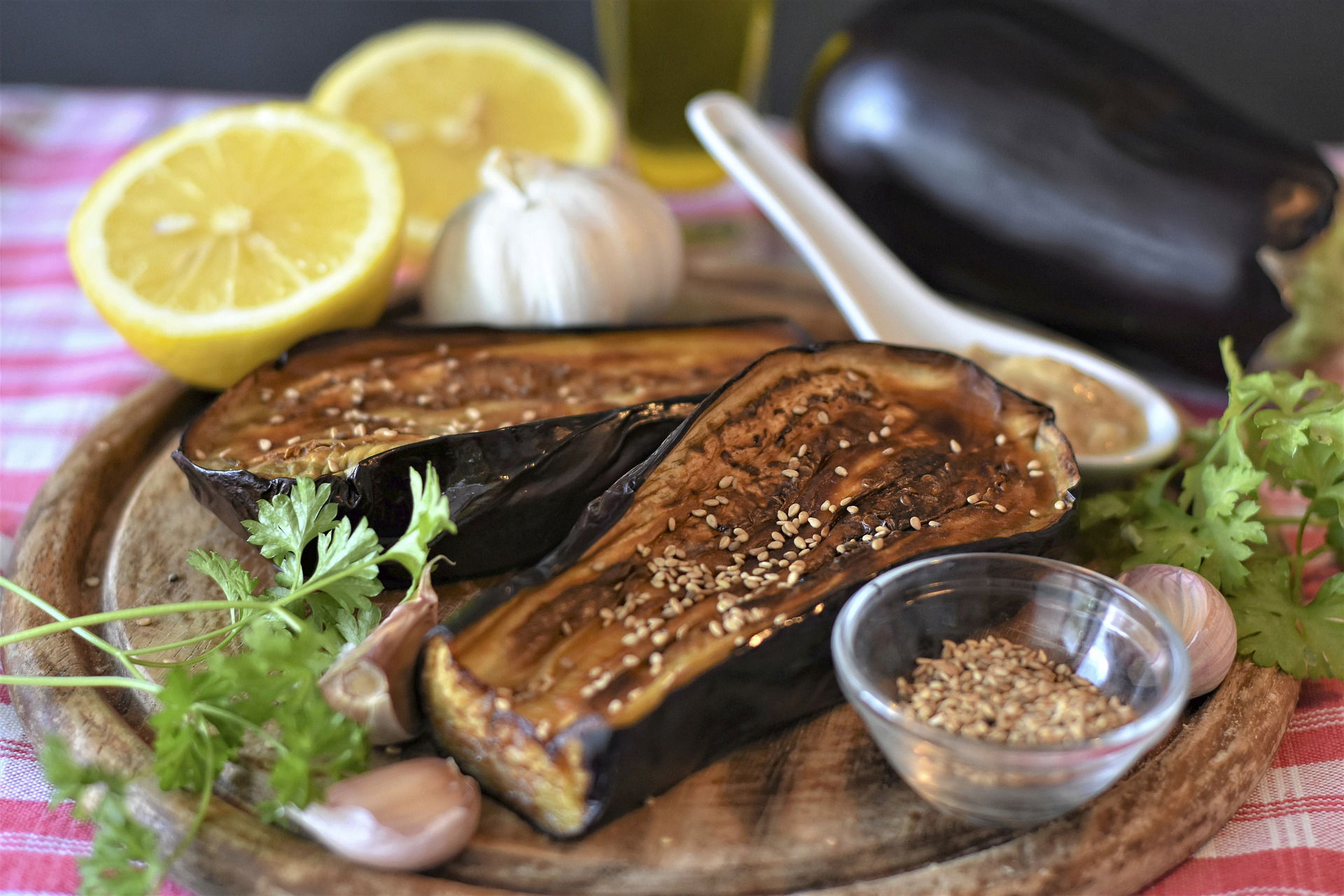 Autumn a time to prepare for Winter but more importantly a time to enjoy Eggplant...
Nutmeg and Pepper showcase the tasty Eggplant in a few of their Autumn Menus and throughout the year.
At the moment we are buying our Organic Eggplant from a local supplier. The main Eggplant we buy for our dishes is the traditional but we also buy Lebanese Eggplant for our Vegan Eggplant Skewers and Bell Eggplant for Canape style dishes.
Nutmeg and Pepper also make their own Baba Ghanoush for Mezza and Dip options. The smokey flavour comes from Charing the skin and our customers agree it is sooo tasty, handcrafted, and not just from a packet.
Believed to have been first cultivated in India our humble Eggplant was originally used for medicinal purposes. And now with Middle Eastern, Mediterranean and Asian cooking it is a staple.
If you mix a little Za'atar Spice and lightly drizzle the Eggplant with either Extra Virgin Olive Oil or Extra Virgin Lemon infused Olive Oil, you have yourself a tasty treat.
See our Menus for options to order for your next event...
Email: orders@nutmegandpepper.com to order direct or Order Online.