This is a delightful but rich cheesecake that is used for a lot or our Boutique Catering Events on request... Hope your family enjoys this tasty Cheesecake. This recipe makes 1 large 26 cm Cheesecake or 6 small 8cm Cheesecakes.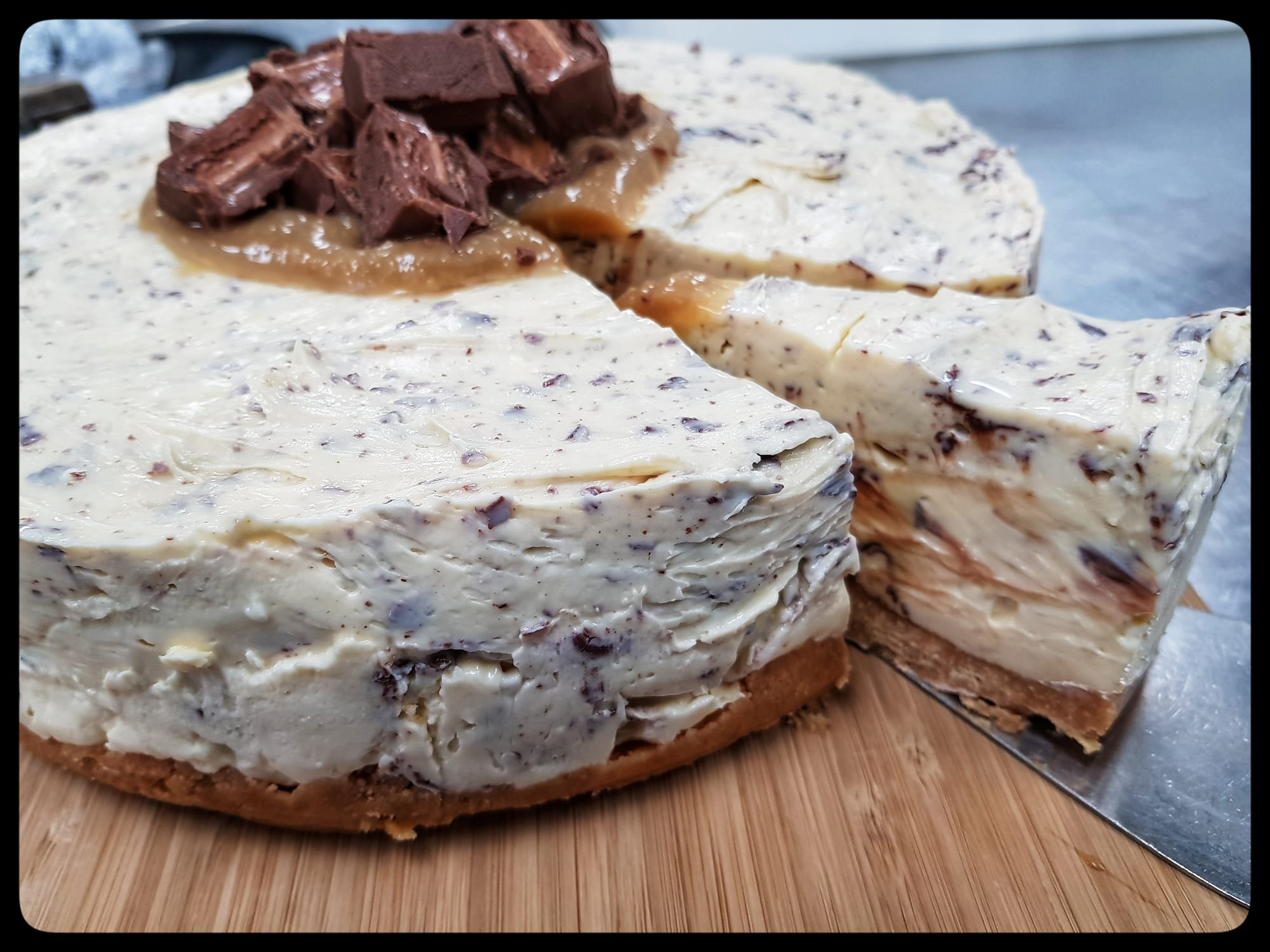 INGREDIENTS
1 Kg Cream Cheese, soft, or left on bench for half hour before use.
1 375 ml can Condensed Milk
300 g quality Dark Chocolate, cut into small pieces
1 can Caramel or thick homemade Caramel Sauce aprox 300 ml
1 pkt Marie or other plain sweet Biscuits, coarsely ground into a crumb
3 Tbsp Butter, melted
1 cold Mars Bar to slice and use as garnish
METHOD
Line your Cheesecake Tin with glad wrap.
Mix biscuit crumb with butter thoroughly and press into the base. Place in fridge so that it sets.
In a mixing bowl of a Mixer, place the Cream Cheese and use the paddle Beater to soften the Cream cheese until smooth.
Now add in the condensed milk and continue to mix. Once this has combined well, bring the bowl to your bench and sprinkle the Chocolate and caramel onto the Cheesecake mix and use a spatula to combine so that this swirls through the cheesecake mix.
Take the base out of the fridge and add the Cheesecake onto the base. Tap the tin on the bench a few times to make sure it is even and no bubbles.
Replace in the fridge and allow to set overnight.
Before serving place the Mars Bar Pieces in the middle of the Cheesecake as garnish.
Enjoy