Halloween may be an American Holiday but here in Australia we are embracing the fun of dressing up for the event more and more.
Like Christmas it is a fun break away from the normality of life and introducing a fun interaction for family, friends and workplaces alike.
Nutmeg and Pepper Catering are also into the Halloween spirit offering themed Catering for your Halloween inspired events.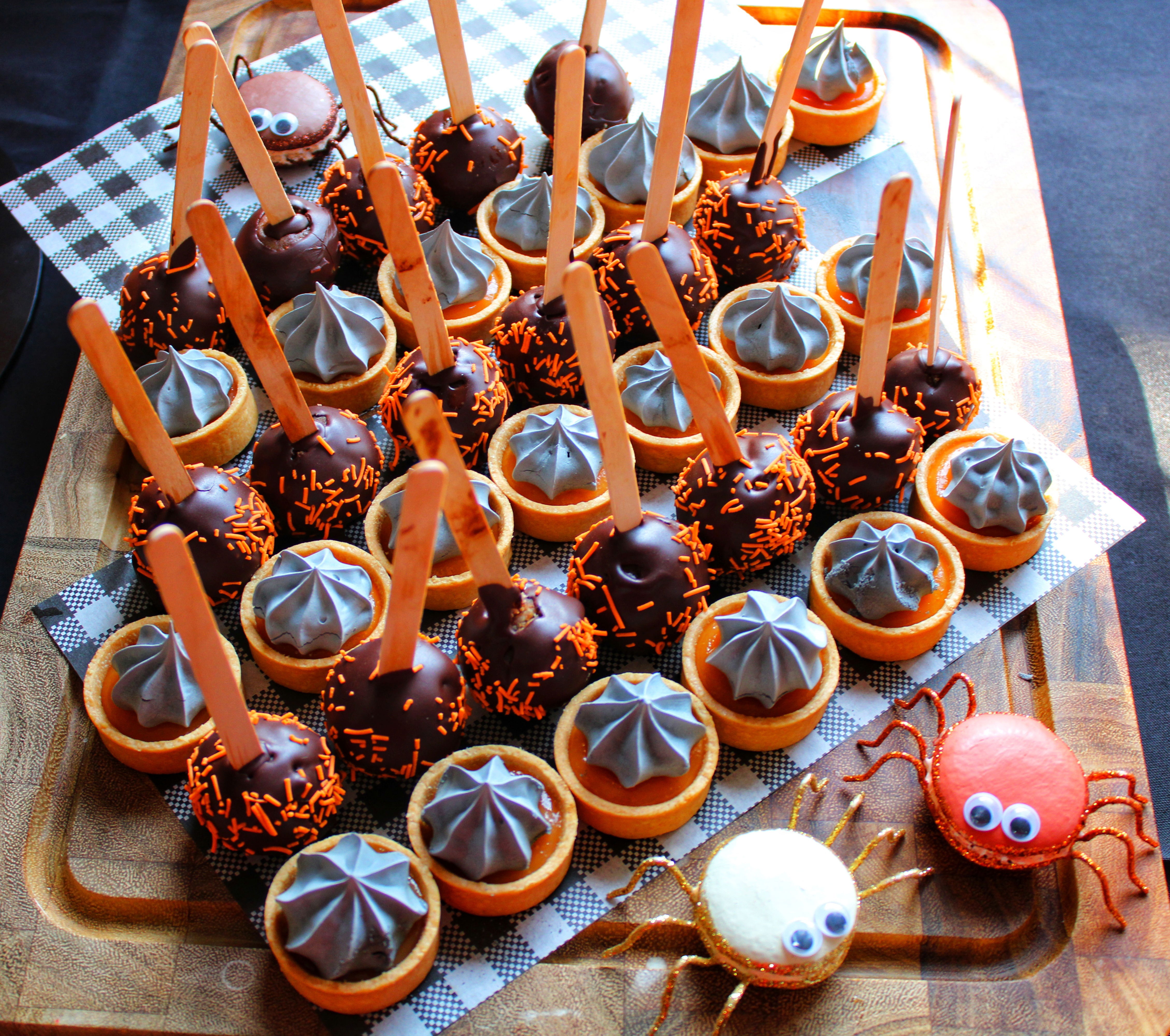 If you require Decorations and Styling we can offer services from our Collaboration with Wild Cherry Events. Contact us direct for more details.
Halloween Food can be ordered in various styles of Catering ranging from Roving Canapes/Finger Food to full Catered and not to forget our popular Food Stations.
Food Stations can be set up with your favourite food theme such as Pizza, Burgers, Pavlova, Pancakes etc then fully decorated and taken to the next level with our Halloween Colours and Décor.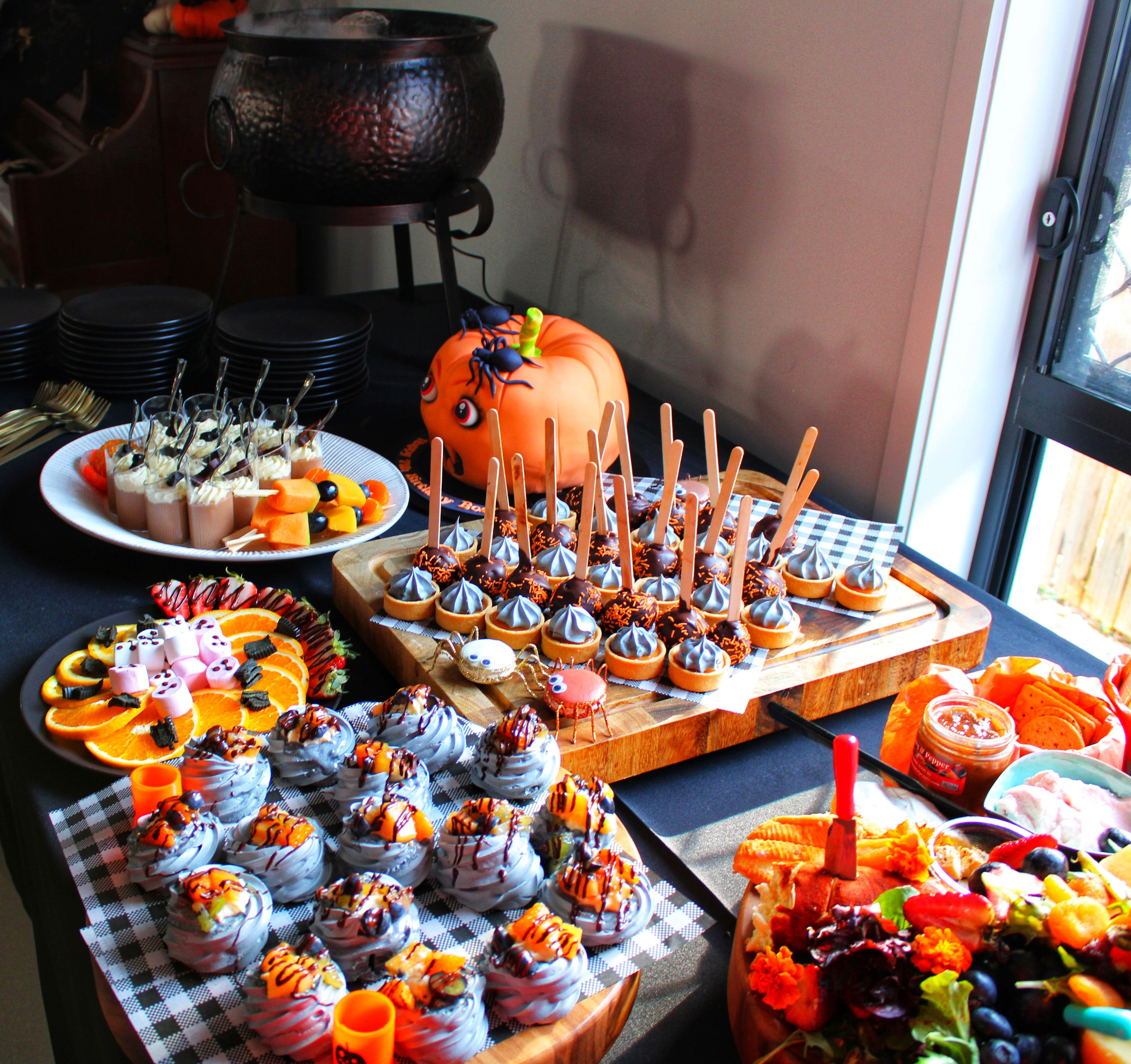 Little Black cats on the Desserts, Carved Pumpkins filled with eerie lighting, Odd shaped foods resembling something ghoulish but tasting very gourmet.
Cocktails/Mocktails served on dry ice for a smoky effect and other tricks are used to ensure your guests are wowed throughout the night.
Cheese and other Platters with full Halloween themed styling are also available for delivery if not requiring a full Catered event.
When planning this years Halloween themed party feel free to contact us for a quote or order
E: nutmegandpepper@outlook.com
M: 0403800010