Winter Weather is the perfect time to Cater your Event Outside... with a crisp cool atmosphere the food will be able to be left out a little longer and your guests will be able want to stay around longer to enjoy the atmosphere.
When planning Outside Catering allow an area with outdoor gas heaters that is free from obstacles and easy to walk around. Choose to offer blankets in baskets at a few points around the outdoor area for your guests to use either to sit on or put round them. Offer big plush cushions to sit on and warm lighting if in the afternoon/evening.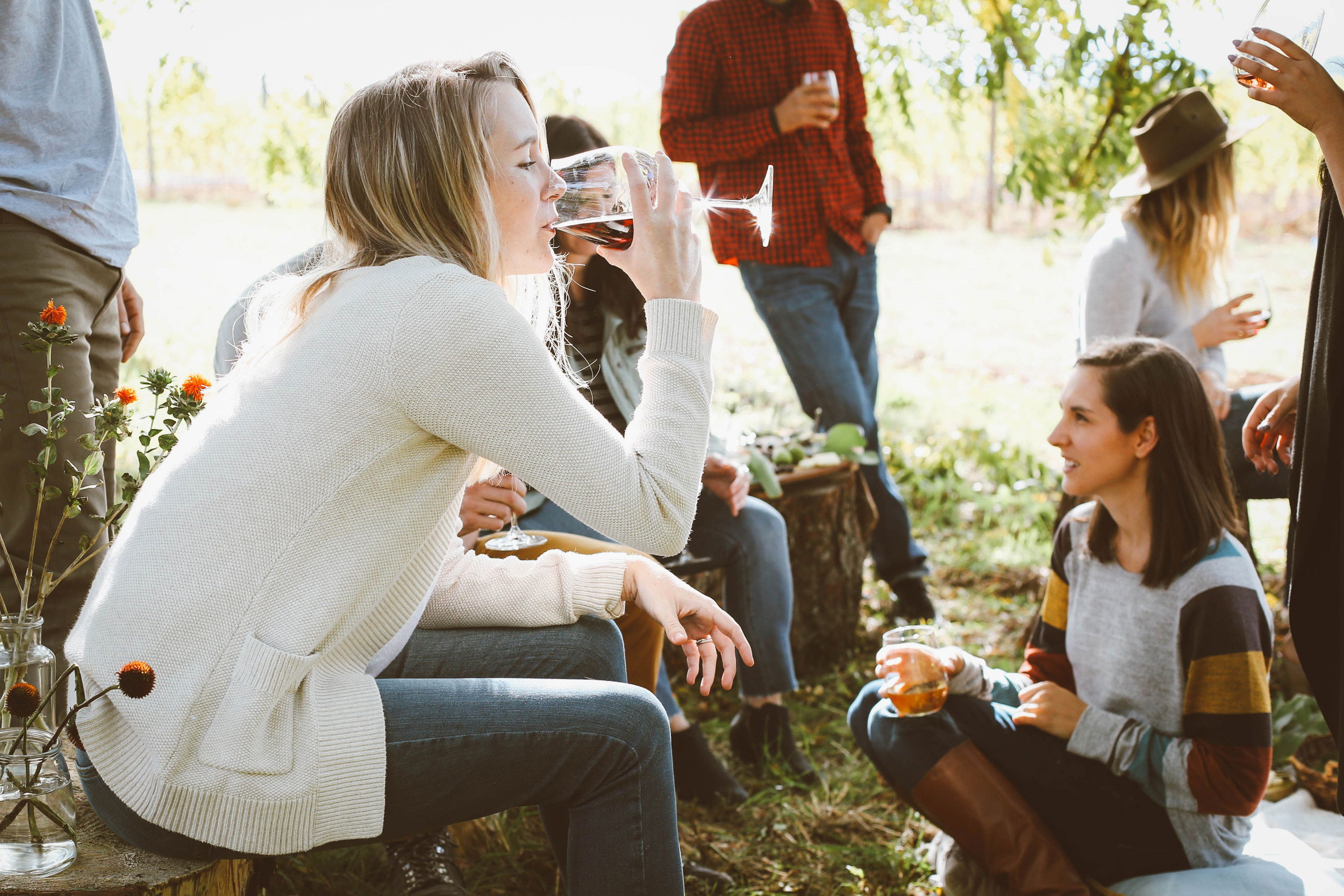 Rustic logs or hay bails are great to sit on and easy to find online. Theme the party BBQ Boots and Scarfs or Finger Food Jumpers and Jazz....let your imagination take your guests on a journey for what ever you choose to Celebrate - Wedding, Birthday, Anniversary, Engagement, Baby Shower, Kids Birthday, Family Gathering, Church Event, Christmas in July, Promotional Event, Work Gathering, Corporate Event, Name Day, Gender Reveal, LGBTQIA, Pet Party, Holiday Celebration, Achievement Party, Housewarming Party, Religious Holiday, Sunday Catchup.... what ever your time to Celebrate is take advantage of the cooler weather.
Bar Ideas: Have a Mulled Wine Station complete with a Warmed Pot of your favourite recipe for guests to ladle into special Cups you have selected. Beer Steins are great for this or using a Ceramic Wine Glass... you can even ask guests to bring their own Mulled Wine Glass for Eco Friendly and Sustainability.
Food: Thinks BBQ or Food Stations....
Choose a BBQ pack to be delivered or full Catered by Nutmeg and Pepper
Unique BBQ Catering - Nutmeg and Pepper Catering
Choose a Food Station full of your favourite Style of Food
Food Stations (nutmegandpePackages - Nutmeg and Pepper Catering pper.com)
Choose Finger Food - Roving Canape or Stand and Eat Options
Stand and Eat - Nutmeg and Pepper Catering
Choose Food Truck Style - If you have a large property or large Front Yard for ease of Parking
Packages - Nutmeg and Pepper Catering
What ever you decide on we can offer both a DIY Catering (prepped and delivered) or full staff ( our staff will cook, serve and clean up before they leave)
Need more help?
Phone: 0403800010
Email: orders@nutmegandpepper.com
Visit: www.nutmegandpepper.com