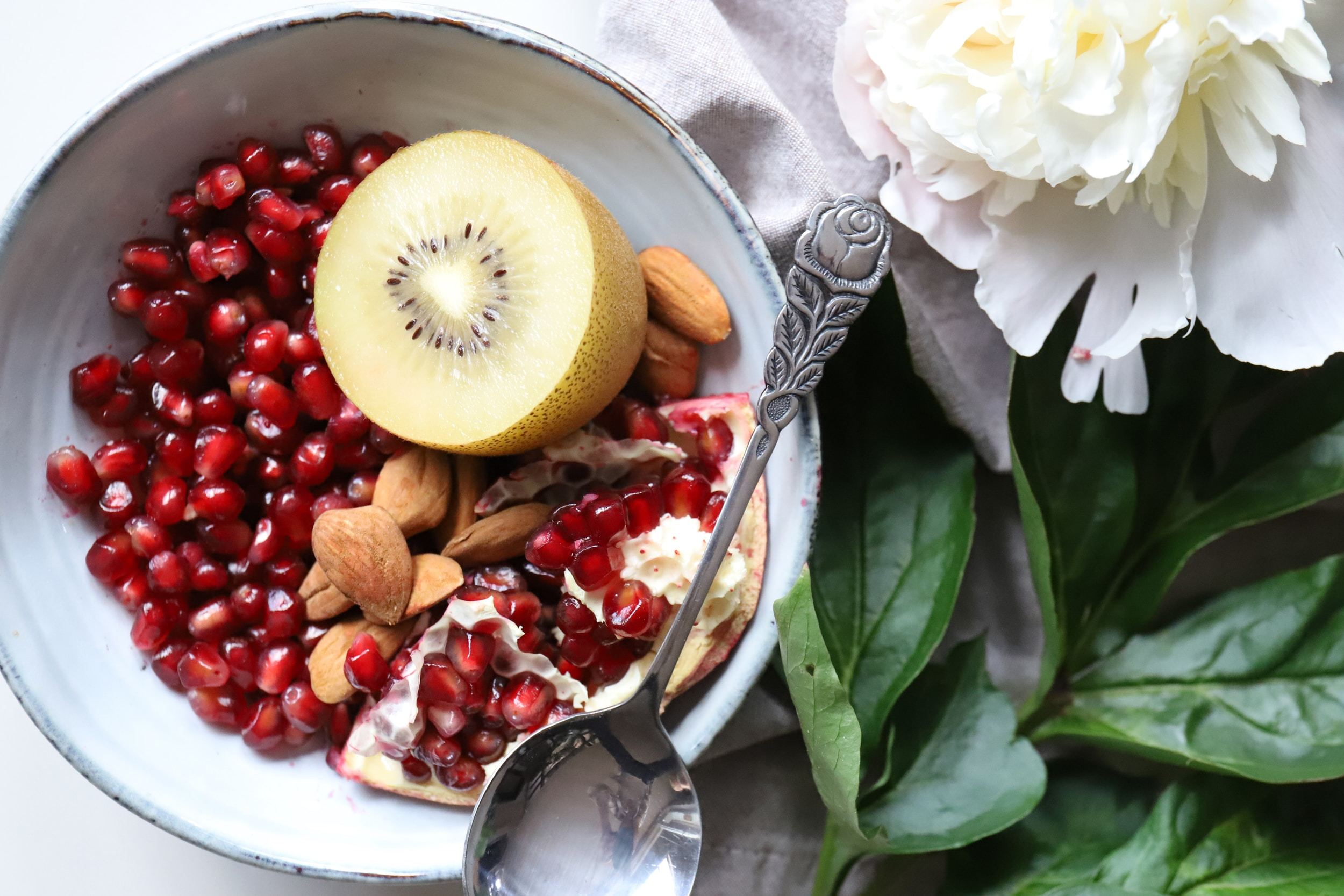 With Autumn in full swing here in QLD it is time to take advantage of our Seasonal Produce. This month we are featuring the beautiful Pomegranate.
A tasty fruit with its delightful pop when you eat it... Nutmeg and Pepper have started using this delightful red bursting fruit on top of our Seasonal Organic Fruit Platters to garnish our Canapes and top some of our handcrafted dips.
Such a versatile fruit that can be used for either sweet or savoury dishes. As you may know Nutmeg and Pepper focus on Mediterranean, Middle Eastern and European Flavours, making the Pomegranate a perfect pairing.
In Australia the Pomegranate is found growing in most regions of Australia all though it doesn't like too much cold. We are currently sourcing our red beauties from local growers in the Granite Belt to Toowoomba regions. Pomegranates originally were grown in Afghanistan and Persia.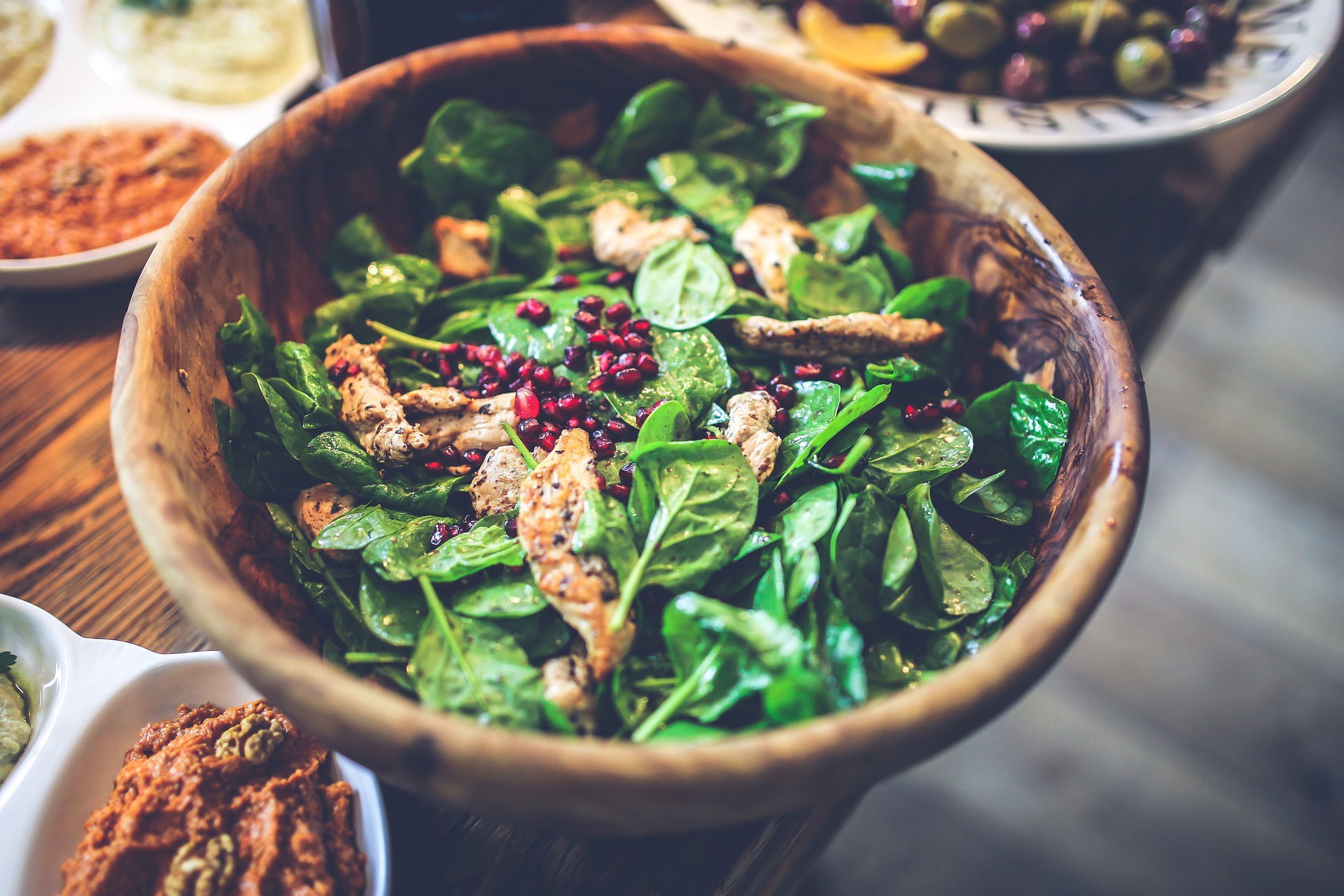 We highly recommend our fresh made Hummus topped with Sumac, Sesame Oil and Pomegranate as part of a Mezza Platter or just bought solo to accompany your DIY Catering.
Our Autumn Salad special features crisp Baby Spinach Leaves, Lemon infused Chicken with Pomegranate, Nuts and Seeds. This is an option for Autumn to substitute one of our Salad in a Packaged Catering or Lunch Selection. This is one of our salads for our Wedding Catering up until June 15th 2021( just a little bit past Autumn to take advantage of this ingredient).
For more information or to order Phone: 0403800010 or email us: nutmegandpepper@outlook.com